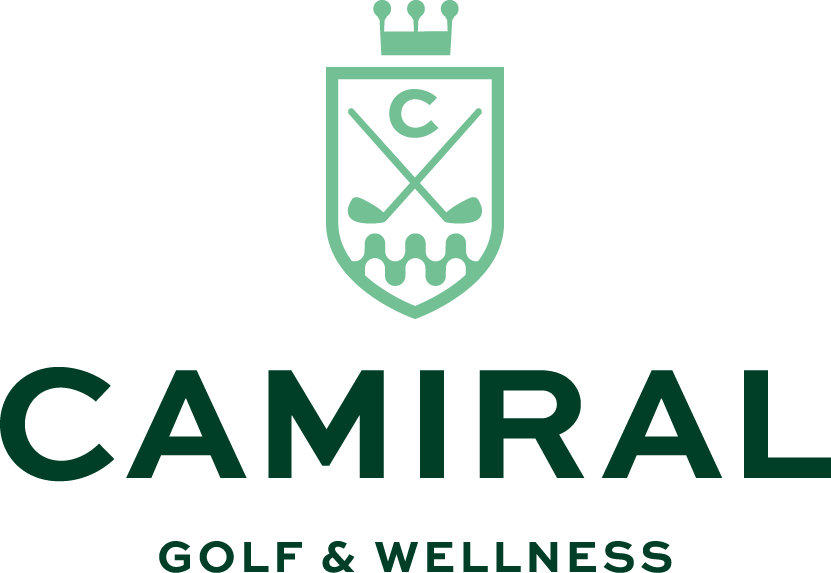 MEDIA PACK 2023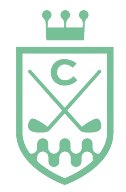 A NEW ERA. A NEW JOURNEY.
Introducing Camiral Golf & Wellness, the new name for PGA Catalunya.
For more than two decades, as Spain's No.1 golf resort and home of the revered Stadium Course, consistently ranked among the top 10 courses in Continental Europe, our resort has been a pilgrimage for discerning international travellers, following in the footsteps of golfing greats.
Today, as we step into a new era, combining world class golf, five-star accommodation, state-of-the-art wellness and luxury living, we bring together an array of experiences under one name: Camiral Golf & Wellness.
Our name is taken from an ancient Roman Road between the ocean and mountains, the Camí Ral, meaning Royal Way, connecting France and Spain, which passes through our 500-hectare estate and can still be followed on foot or by bicycle.
It is also the name of the resort's luxury five-star hotel, which sits at the heart of the property, alongside a new €5 million state-of-the-art Wellness Centre, an award-winning residential community and a forthcoming leisure lake and club, featuring water sports and swimming.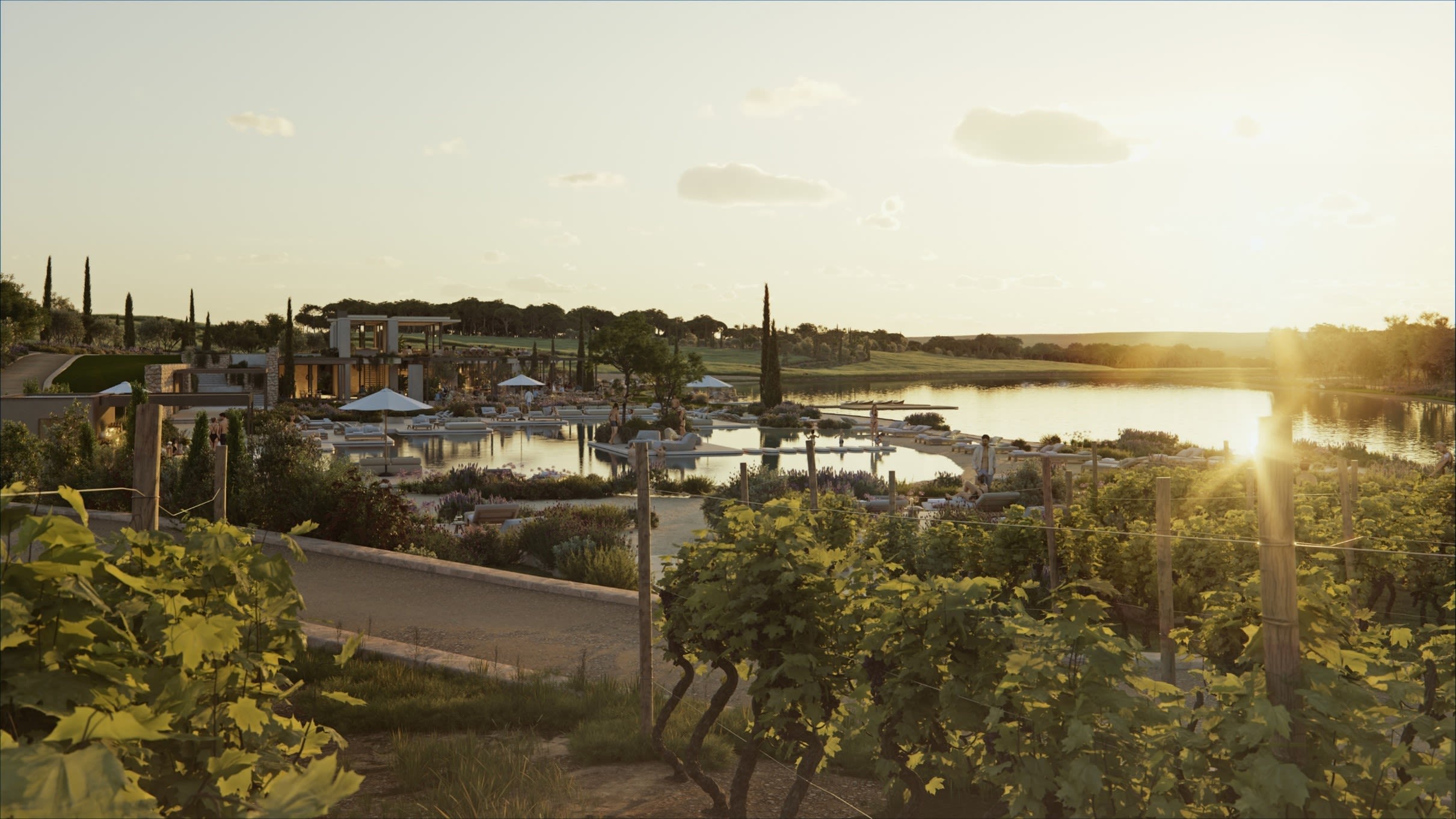 Reflecting both our past and our future, Camiral Golf & Wellness heralds a new era and a new journey.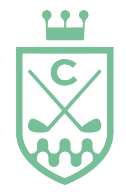 THE FUTURE OF WELLBEING
New Wellness Centre
The resort's latest offering is a deeply-considered Wellness Centre spanning some 1,000 square metres.
A full wellbeing programme has been introduced, built on a holistic approach that invites pure relaxation and promotes long-lasting benefits for the mind and body.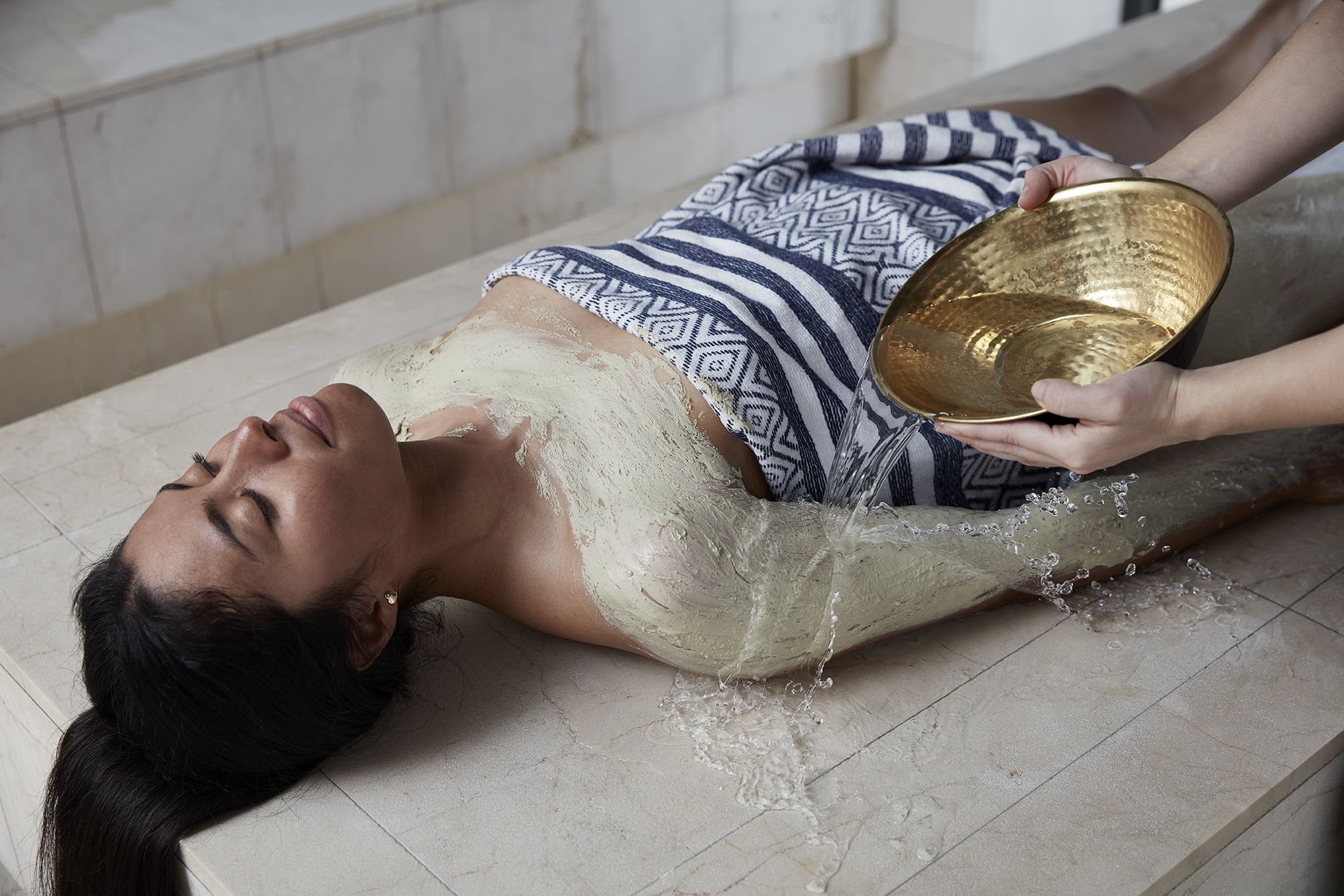 Thoughtful natural rituals are designed to revive, restore and inspire, while specialist support and supervision is provided by a caring, professional team and medical partners including vitamins expert Dr Saskia Kloppenburg and Mireia Cervera, nutritionist of the Flax and Kale group.
Next-generation technology reaches areas hands cannot, using targeted equipment that is normally only available at medical clinics or elite athlete facilities, including cryotherapy, oxygen chamber therapy, photobiomodulation and IV infusions.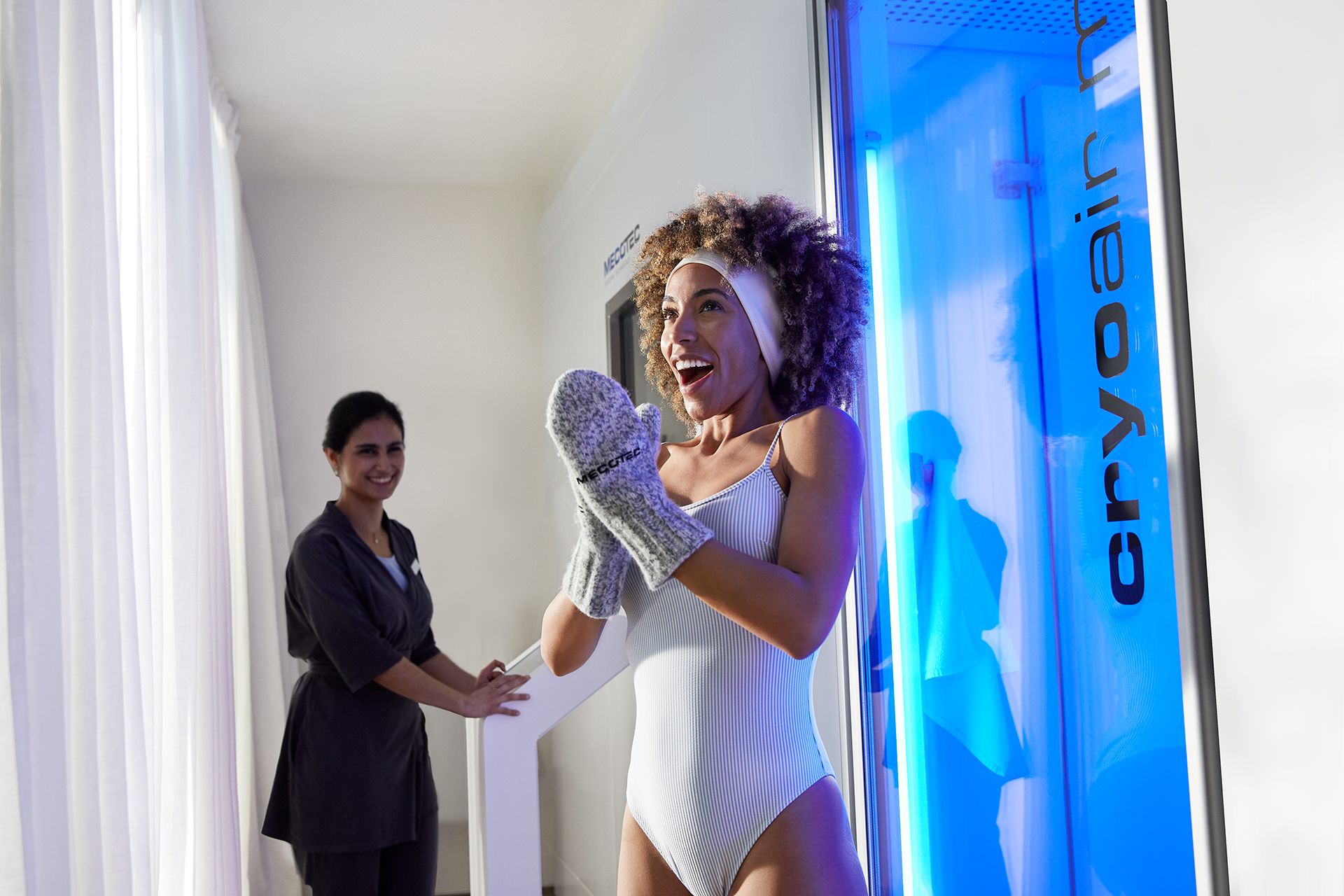 Whilst tailor made programmes are sculpted to each individual's needs, there are also new wellbeing packages for 2023 including retreats devised for detoxing, ageing well and boosting immunity, as well as effective sports recovery programmes.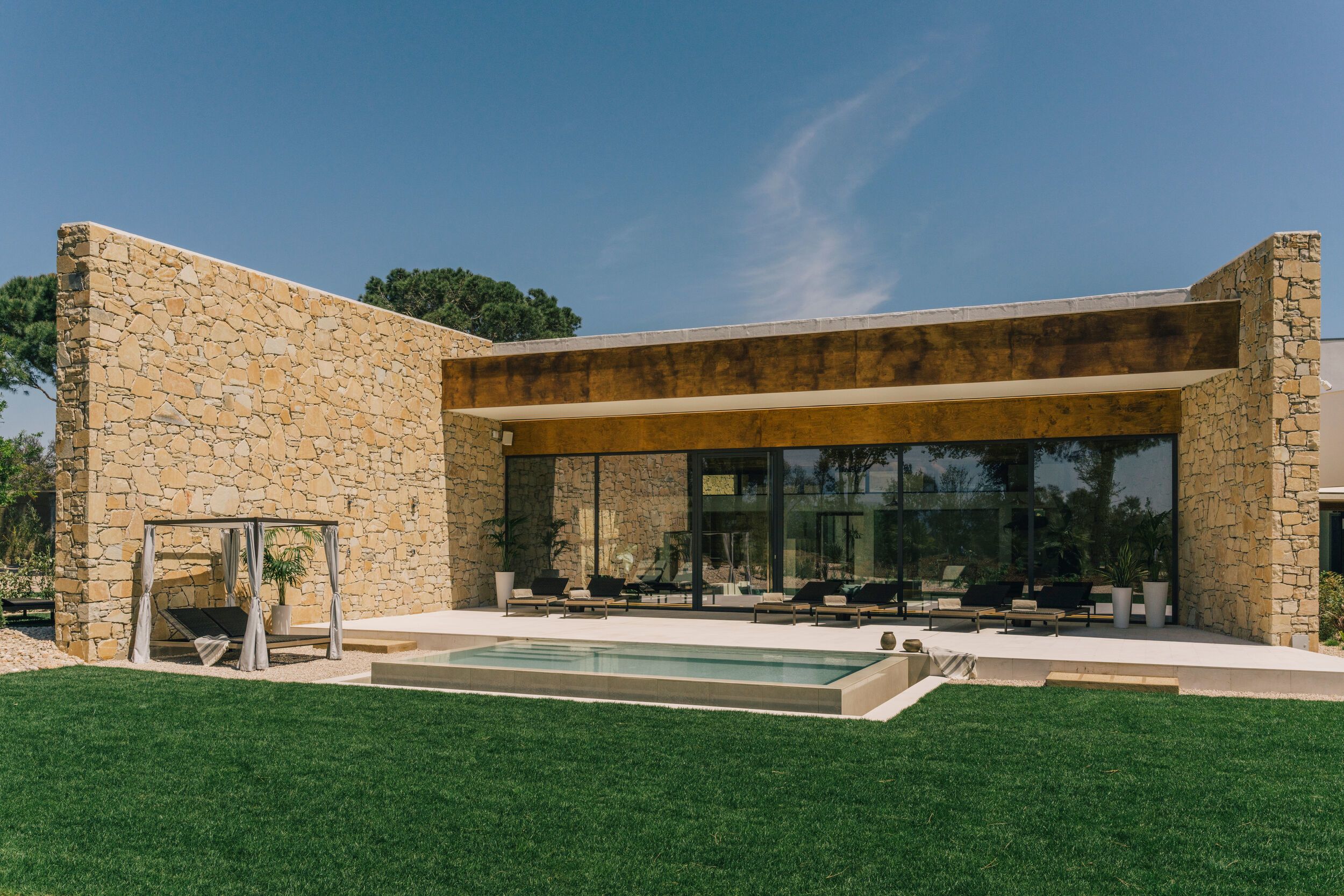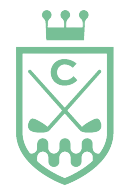 STAY IN STYLE
The Hotel
Located in the centre of the resort, the light-filled and luxurious Hotel Camiral, part of The Leading Hotels of the World collection, offers 5-star sophistication and first-class facilities.
Designed by Spanish designer Lázaro Rosa-Violán, a sleek contemporary exterior contrasts with richly textured interiors that blend modern aesthetics with natural furnishings and fabrics.
138 beautifully-designed rooms and suites each include airy living spaces, wooden floors, hand-painted tiles and local linens.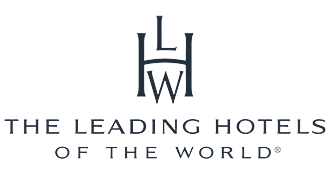 In 2022, the hotel launched its new Camiral Suites designed by Bryan O'Sullivan Studio. With wellness at the core of Hotel Camiral, Bryan O'Sullivan Studio created seven timeless and elegant suites reflecting the hotel's grounding holistic ethos.
Eating well is part of living well at Camiral Golf & Wellness, where a choice of four restaurants provides sensational cooking based on organic ingredients.
Refined dining with a Catalan twist features at 1477 Restaurant, whose imaginative menu is masterminded by renowned chef David Vives who sources exclusively from local artisan producers.
Tapas, donburi bowls and burgers are paired with an impressive wine-list and master mixology at The Lounge Bar while outside, the Pool Bar serves post-swim ice creams and relaxed snacks and The Club Café, which overlooks the endless greens of the Stadium Course, is an ideal spot to toast a perfect par.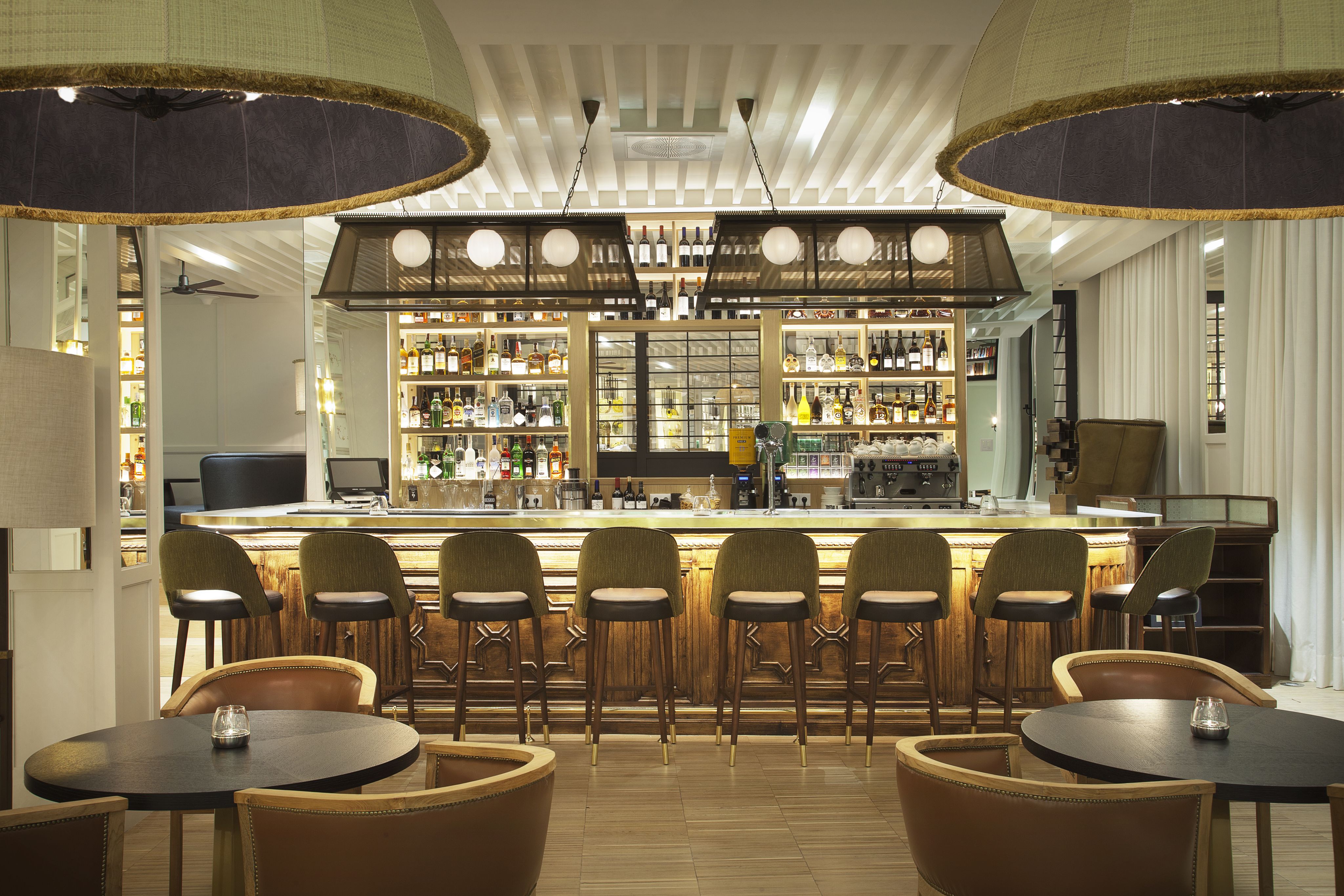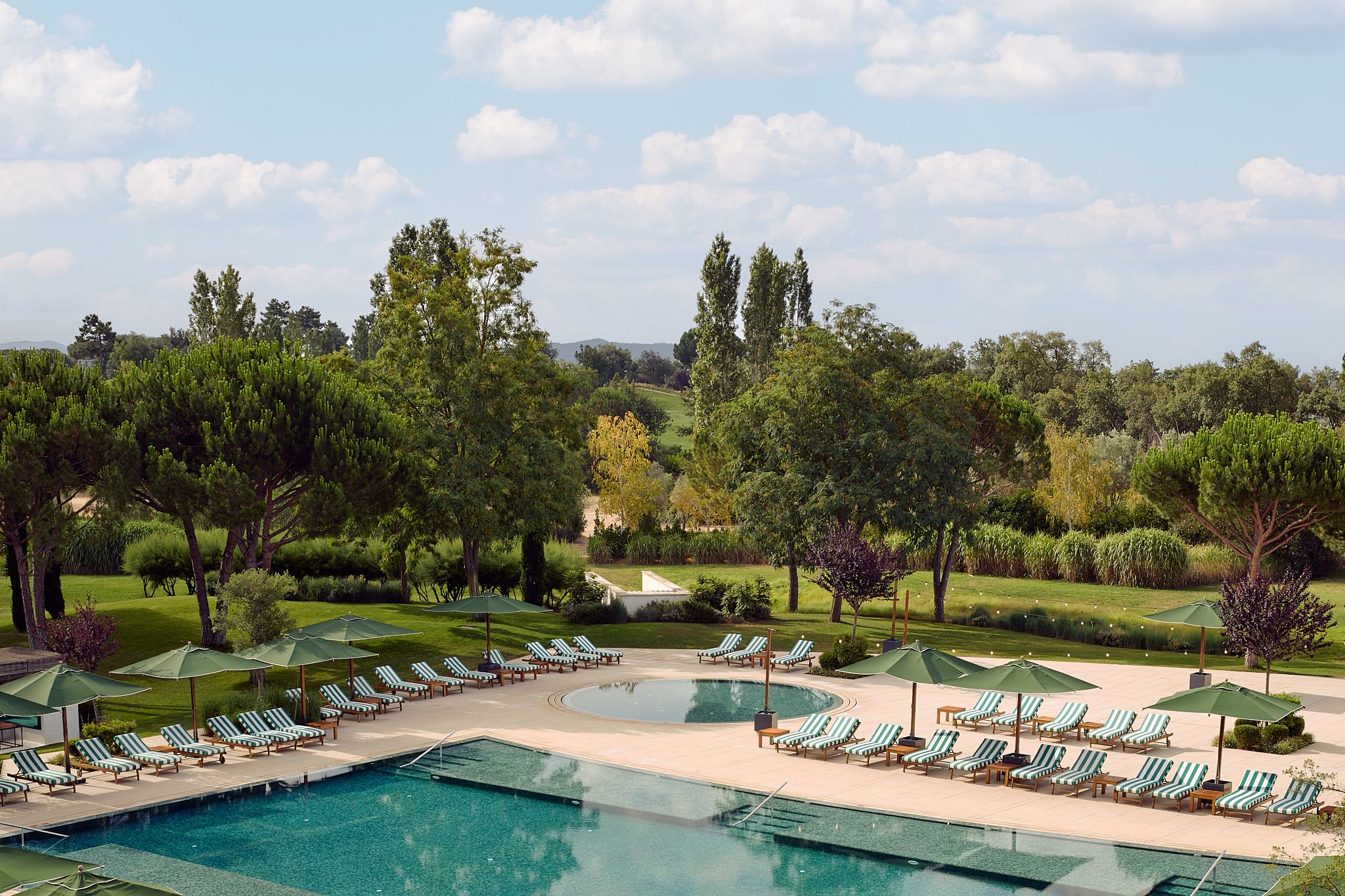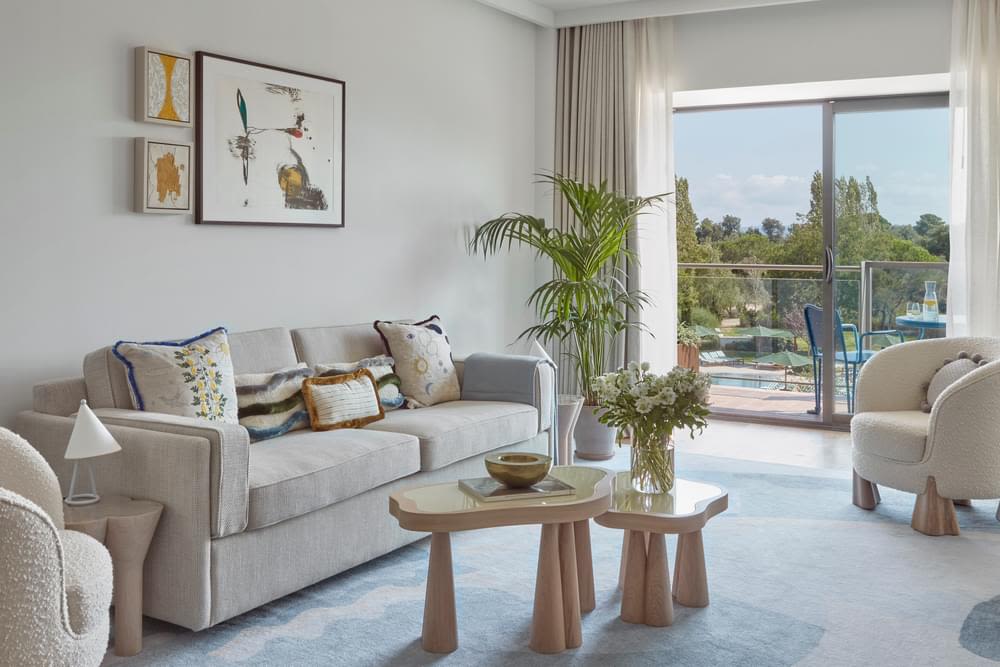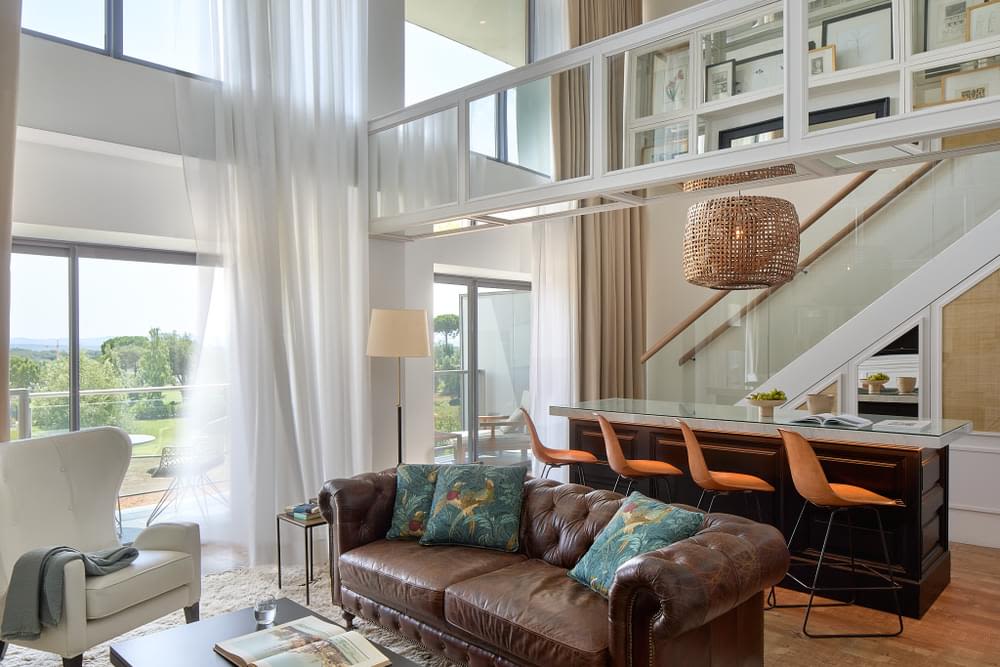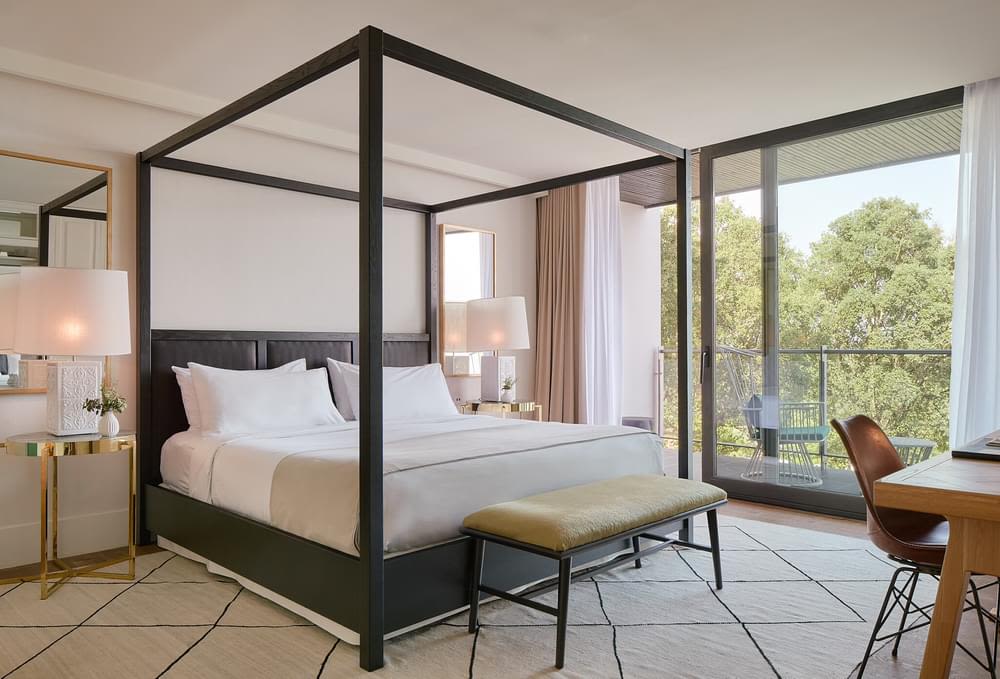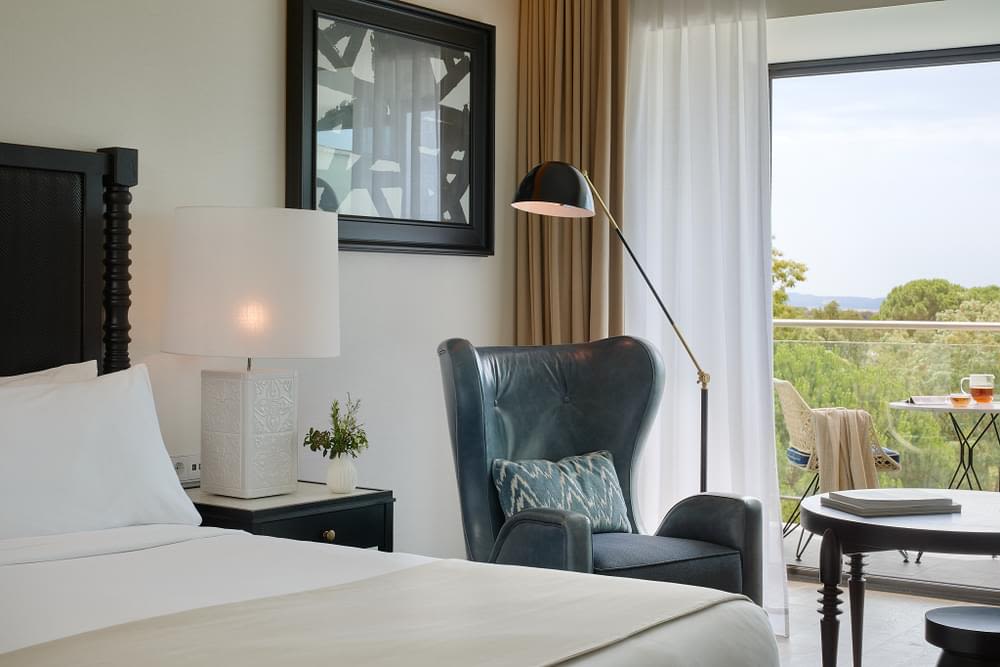 Item 1 of 5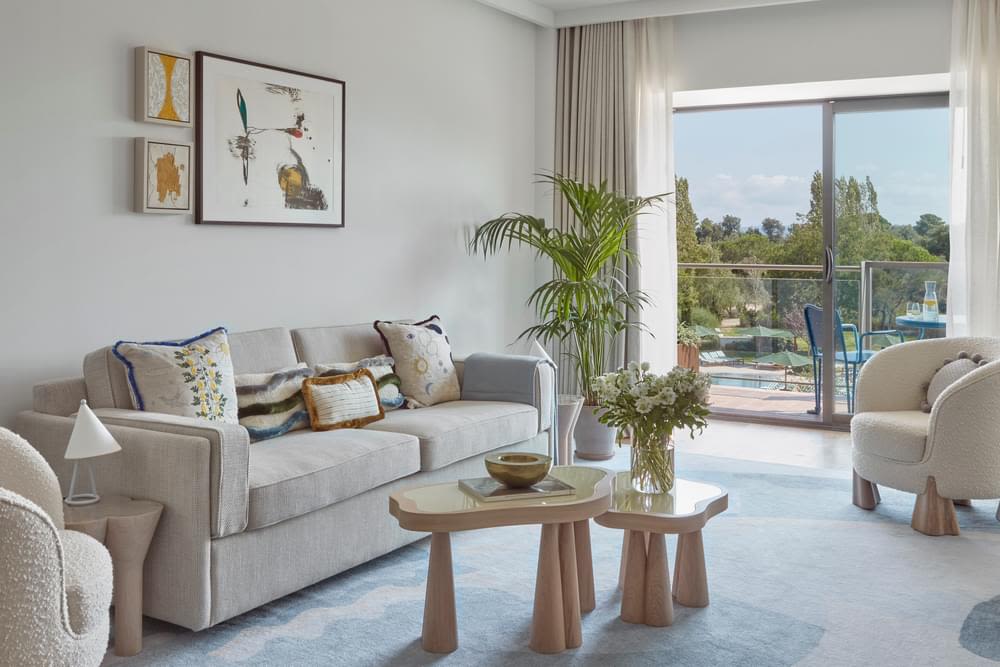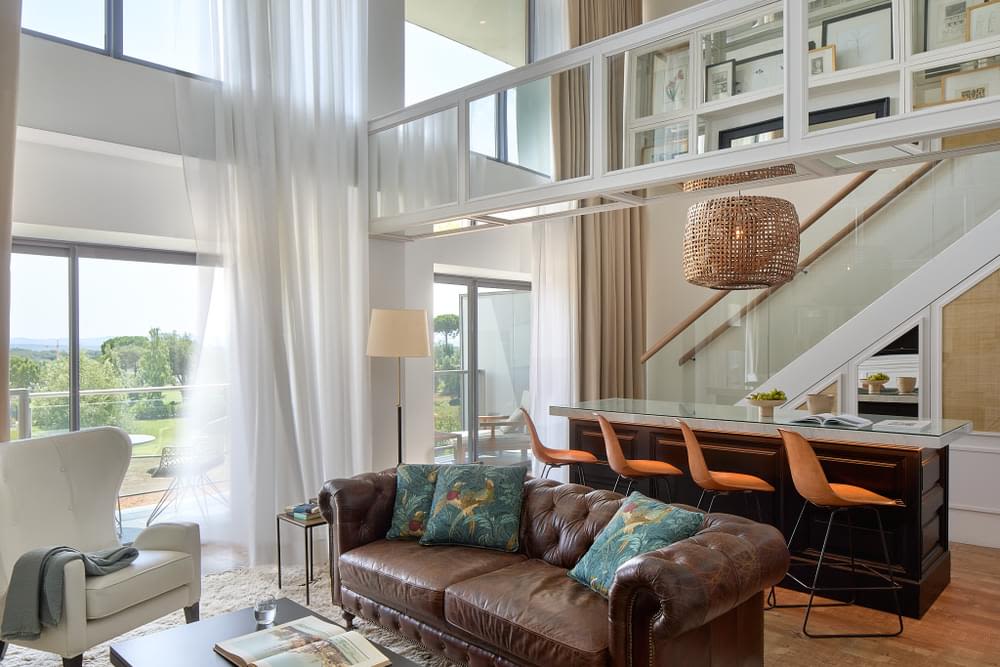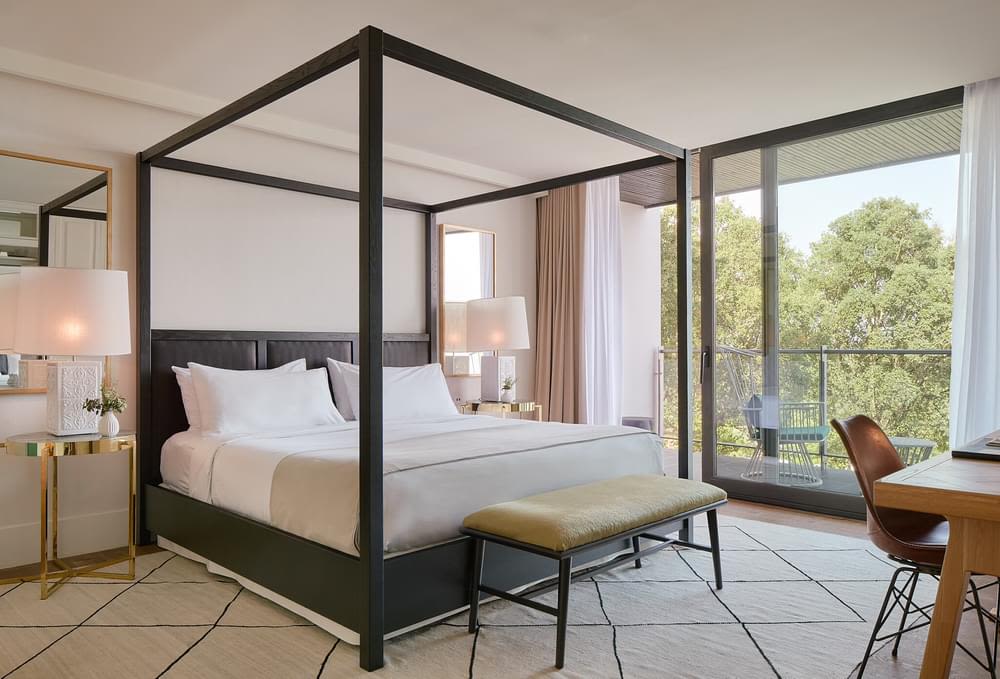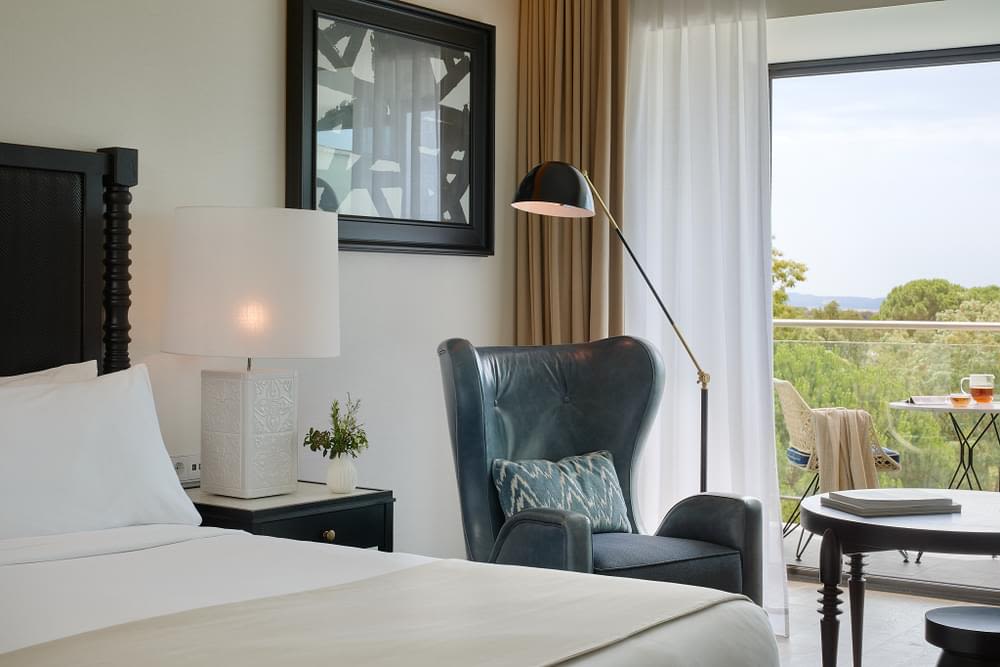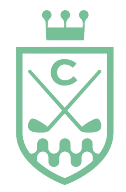 AT ONE WITH NATURE
Within the Resort
Camiral Golf & Wellness hosts a variety of outdoor experiences designed to celebrate the unique and species-rich surroundings.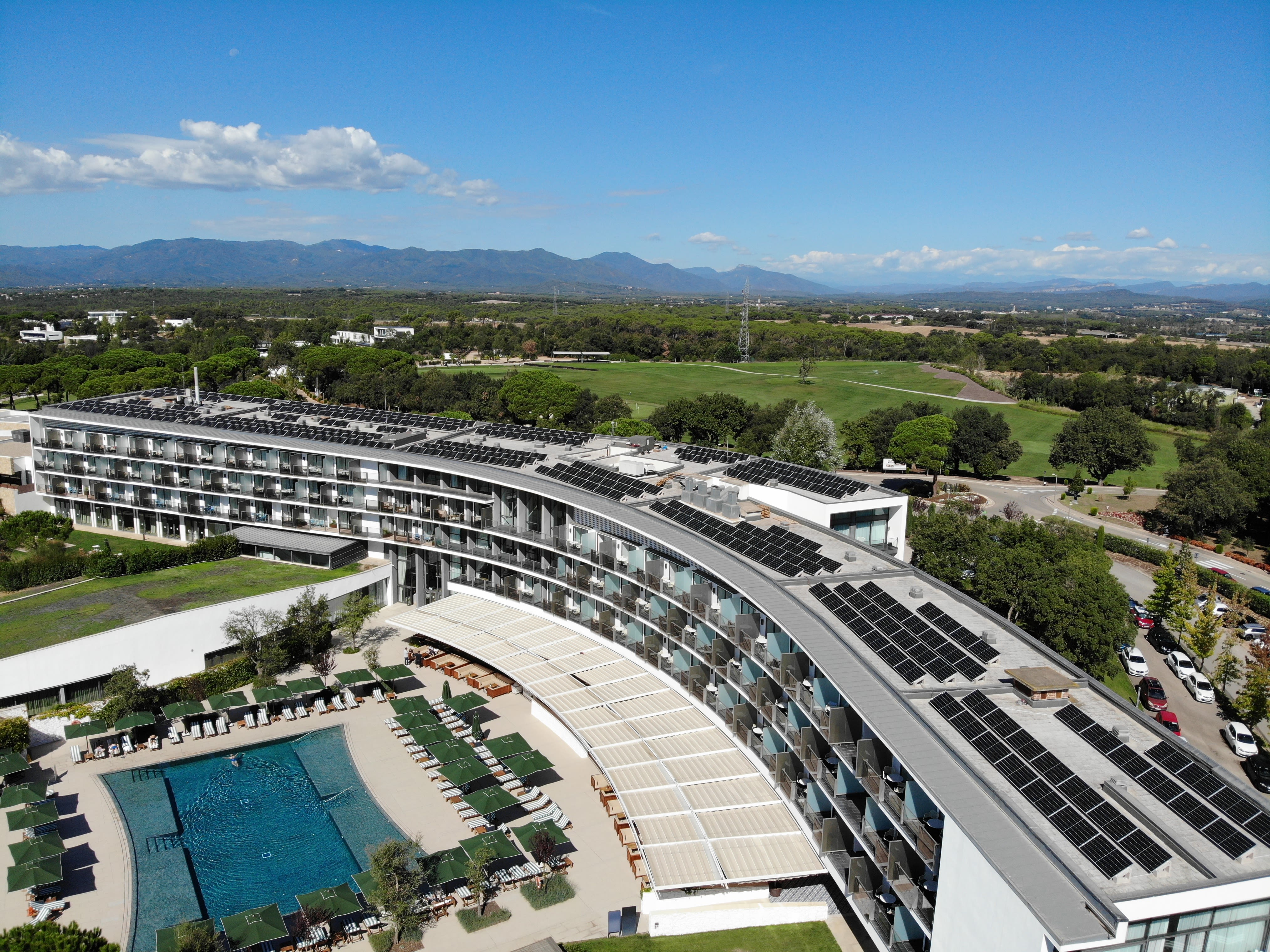 Guided by in-house biologist Oriol Dalmau, a local specialist who is utterly dedicated to creating a micro-biosphere reserve at the resort, guests can visit the prolific beehives housing over one million bees and gently track endemic birds, bugs and beasts.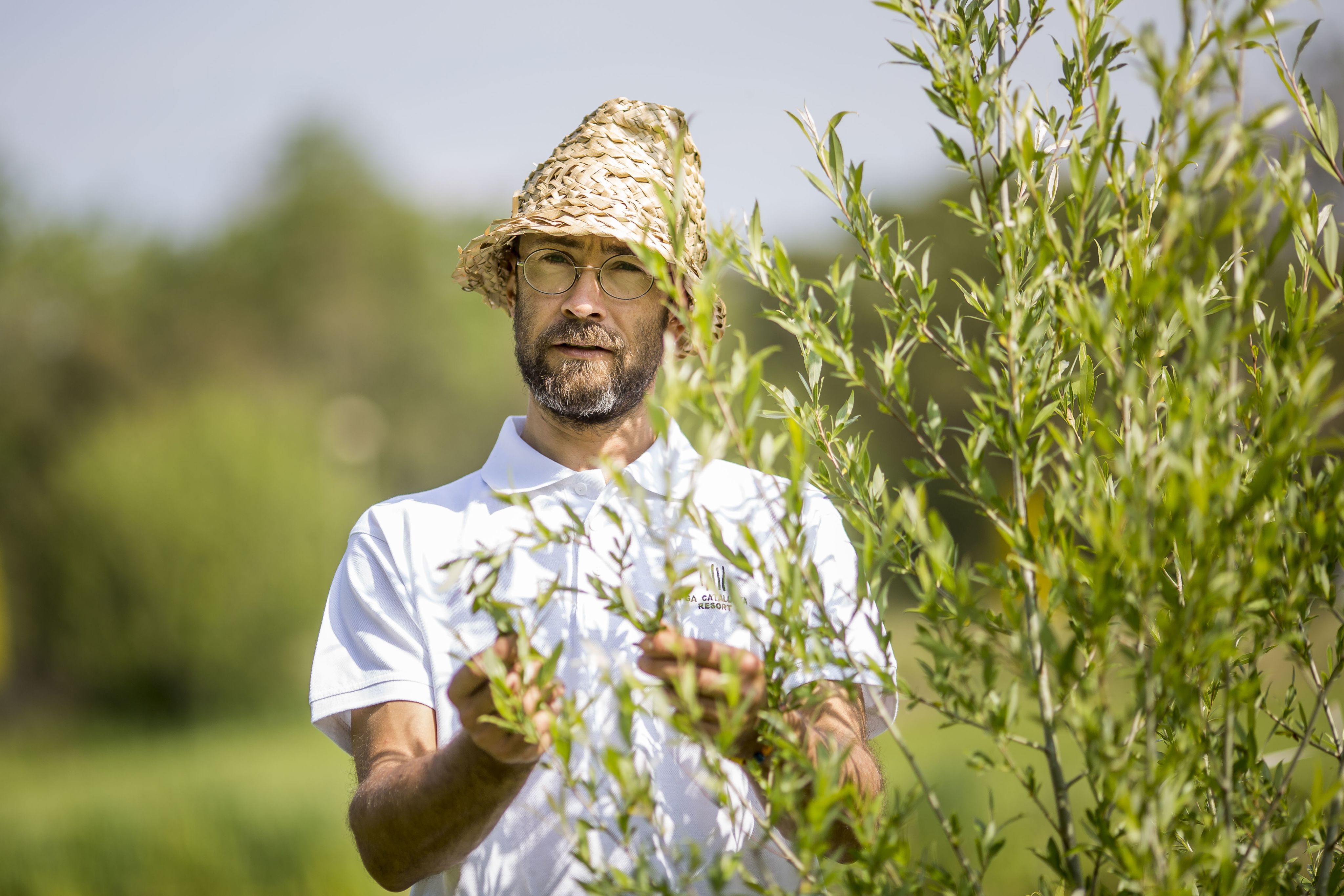 The surrounding forest reveals active adventures and promotes an affinity with nature with a thrilling zipwire route as well as walking paths, cycling and trekking trails through the nearby forests and mountains to encourage mindfulness and connection.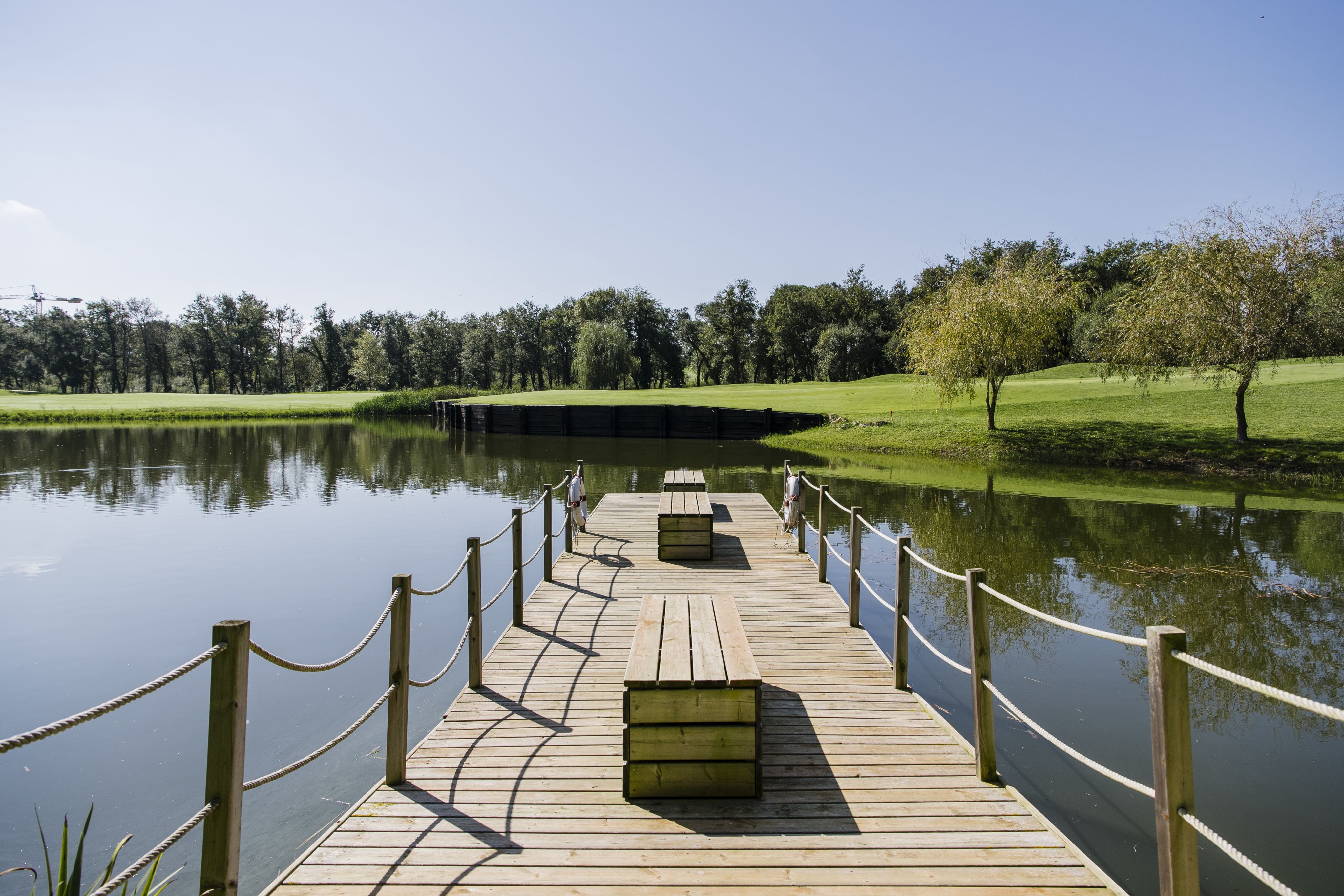 In 2013, Camiral Golf & Wellness was the first European Tour Destination to receive the GEO Certificate from the Golf Environment Organization. In 2020, it also received the IAGTO Sustainability Award for Nature Protection in recognition of excellence in environmental and social responsibility.
The maintenance and upkeep of the resort is akin to that of a natural sanctuary, with our resident biologist overseeing its native fauna and flora. This differs to the methodology underpinning most golf courses, and is more in line with policies established in the European Green Deal and the EU biodiversity strategy 2020-2030.
Golf courses and gardens use 100% recycled water
The resort recycles 100% of its water. It irrigates the golf courses and green spaces using recycled water that is treated and purified, derived from both nearby towns and the complex's own buildings. Moreover, the Stadium Course now benefits from a new irrigation system which requires 25% less watering and uses recycled water, underlining the resort's sustainable efforts to encourage the area's eco-diversity.
Plastic free in the golf courses
In order to reduce the plastic bottles at the golf courses, Camiral Golf & Wellness has installed water fountains in different points of the golf courses and Club House in order to fill own bottles. With this action, Camiral will remove more than 70,000 plastic bottles each year.
Green energy and solar panels at Hotel Camiral
Five-star Hotel Camiral and its new 1,000m² Wellness Centre has reduced its energy consumption by 50% with a number of new, sustainable initiatives. State-of-the-art air conditioning units, an on-site power station and solar panels help cut more than 362 tonnes of CO2 emissions each year.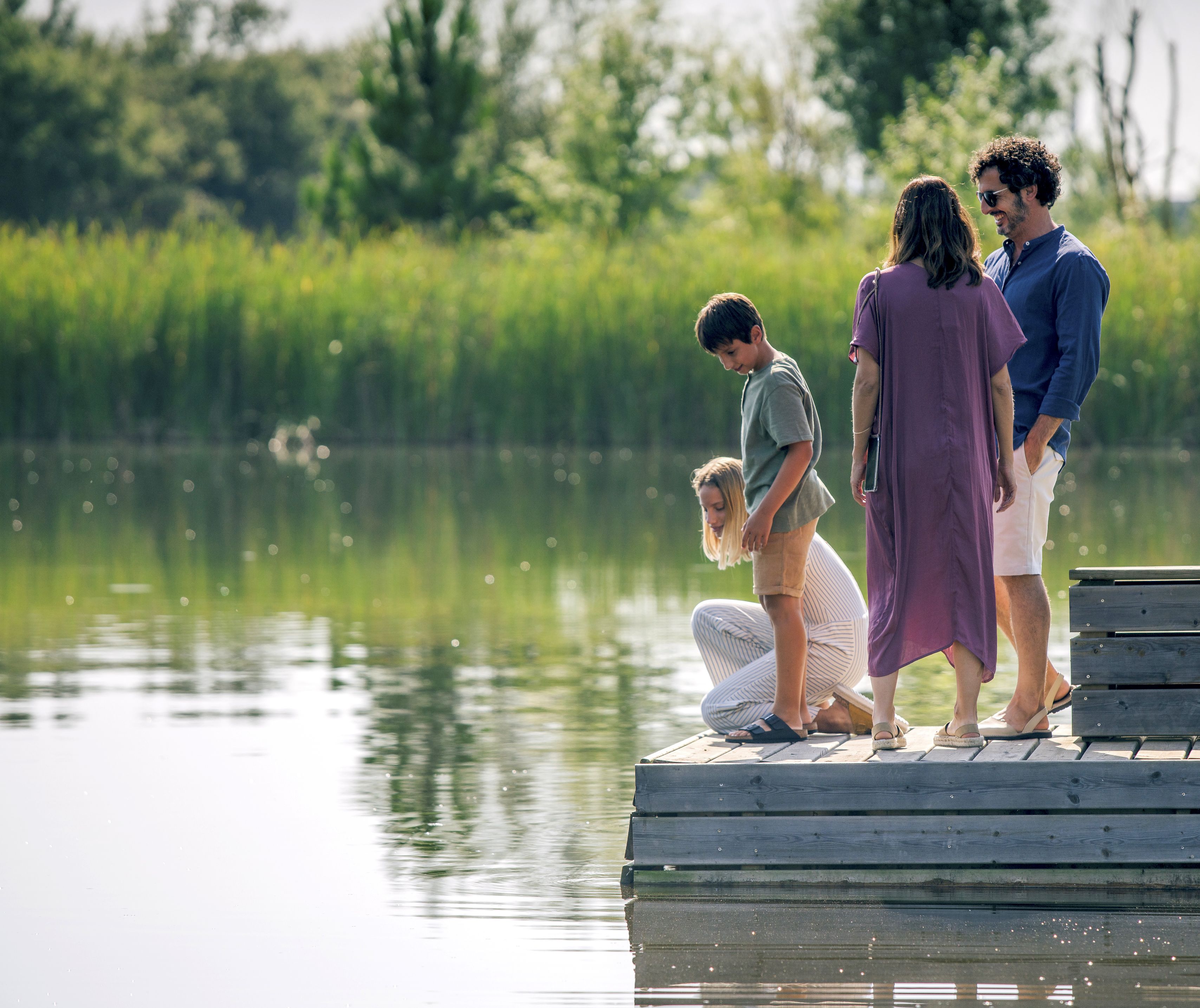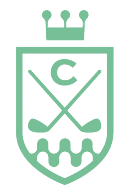 A MEDITERRANEAN LIFE
Homes at Camiral
Located in various parts of the resort, there are considered and contemporary, low-density residential developments with high-end homes, villas, apartments and plots for sale.
Modern design and integration with the surrounding natural environment are key to the concept. Owners can choose to work with a selection of top architects, including Pritzker Award-winning RCR arquitectes, LaGula architects, Jaime Prous, Carlos Ferrater and DEBLACAM & MEAGHER ARCHITECTS, or undertake their own project in keeping with the resort's overall vision.
Camiral Golf & Wellness marries comfort and wellbeing with a Mediterranean lifestyle, within a protected natural setting. In addition to The Residents' Club with its dedicated concierge team, owners can access the many, extensive facilities of the resort.
In 2023, the resort will finish the first villa under the Well concept, an innovative biophilic concept set in pristine surrounds.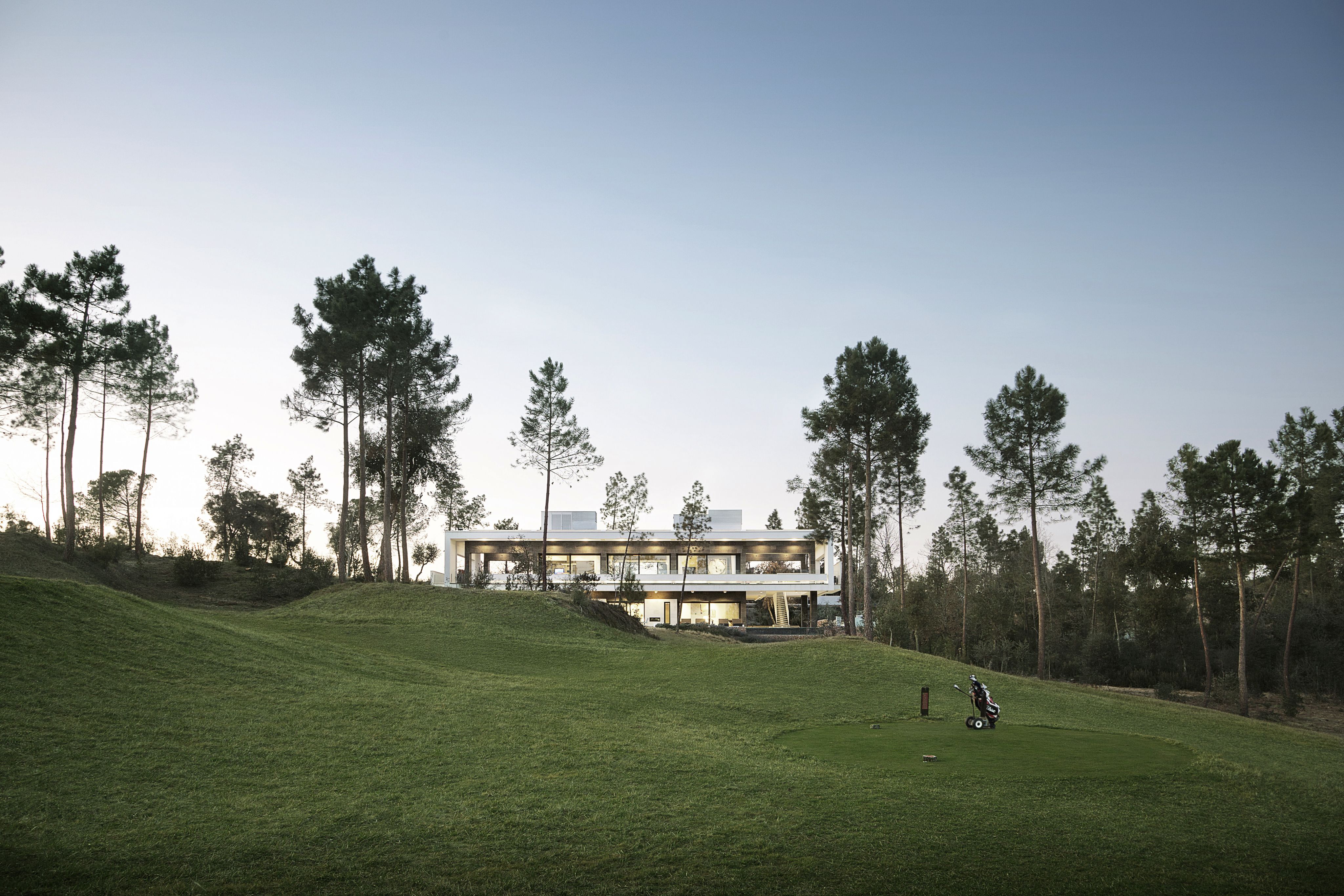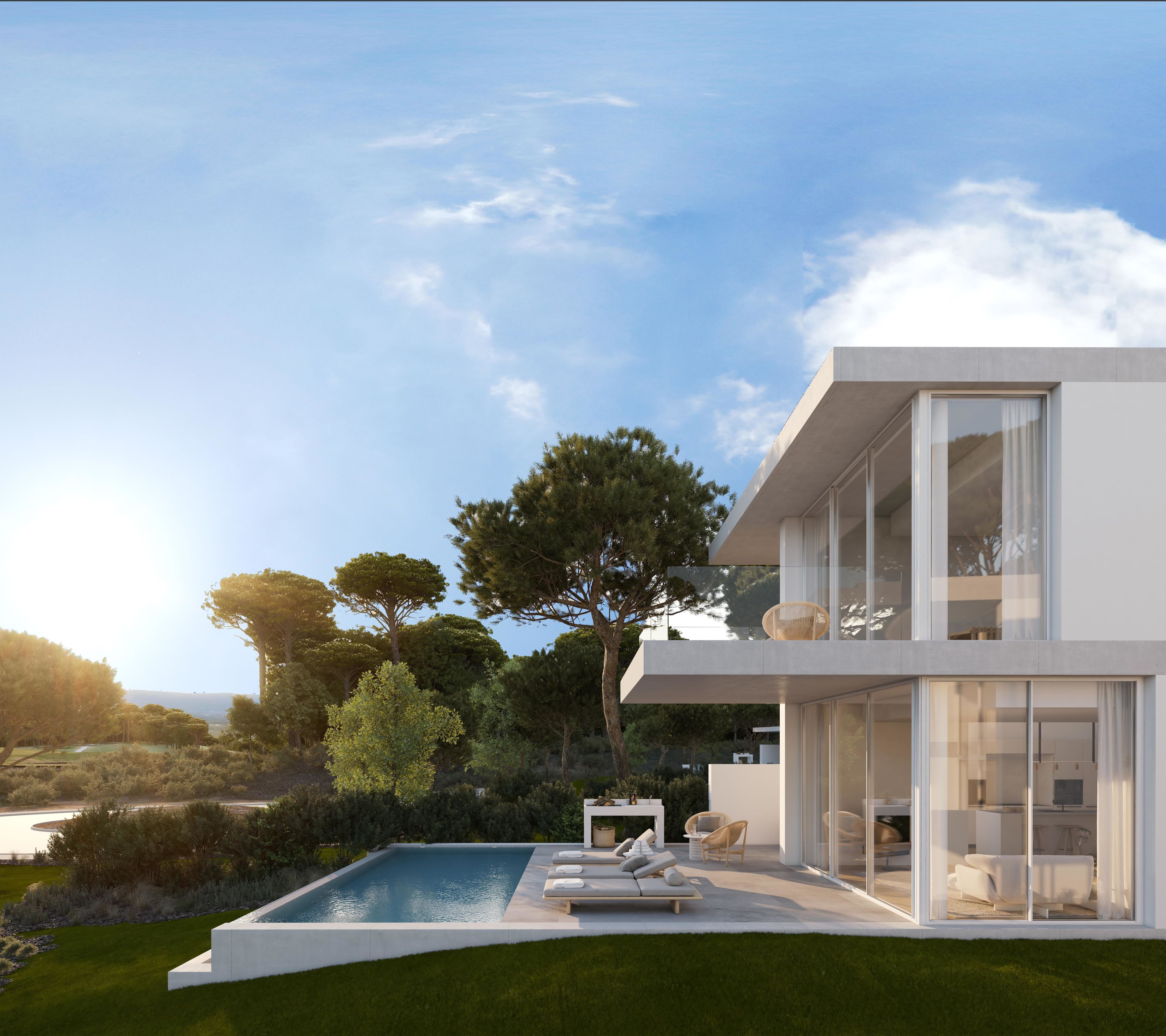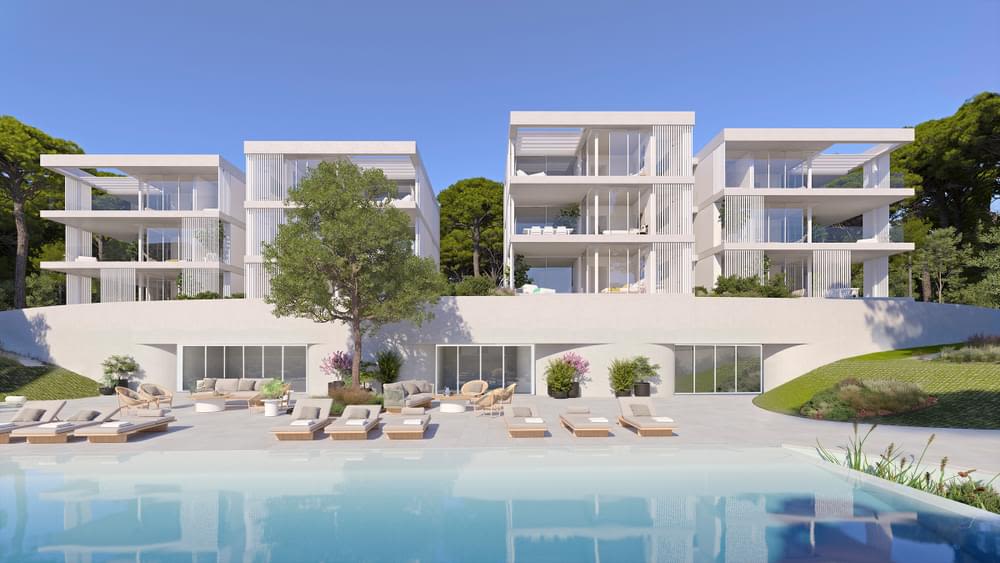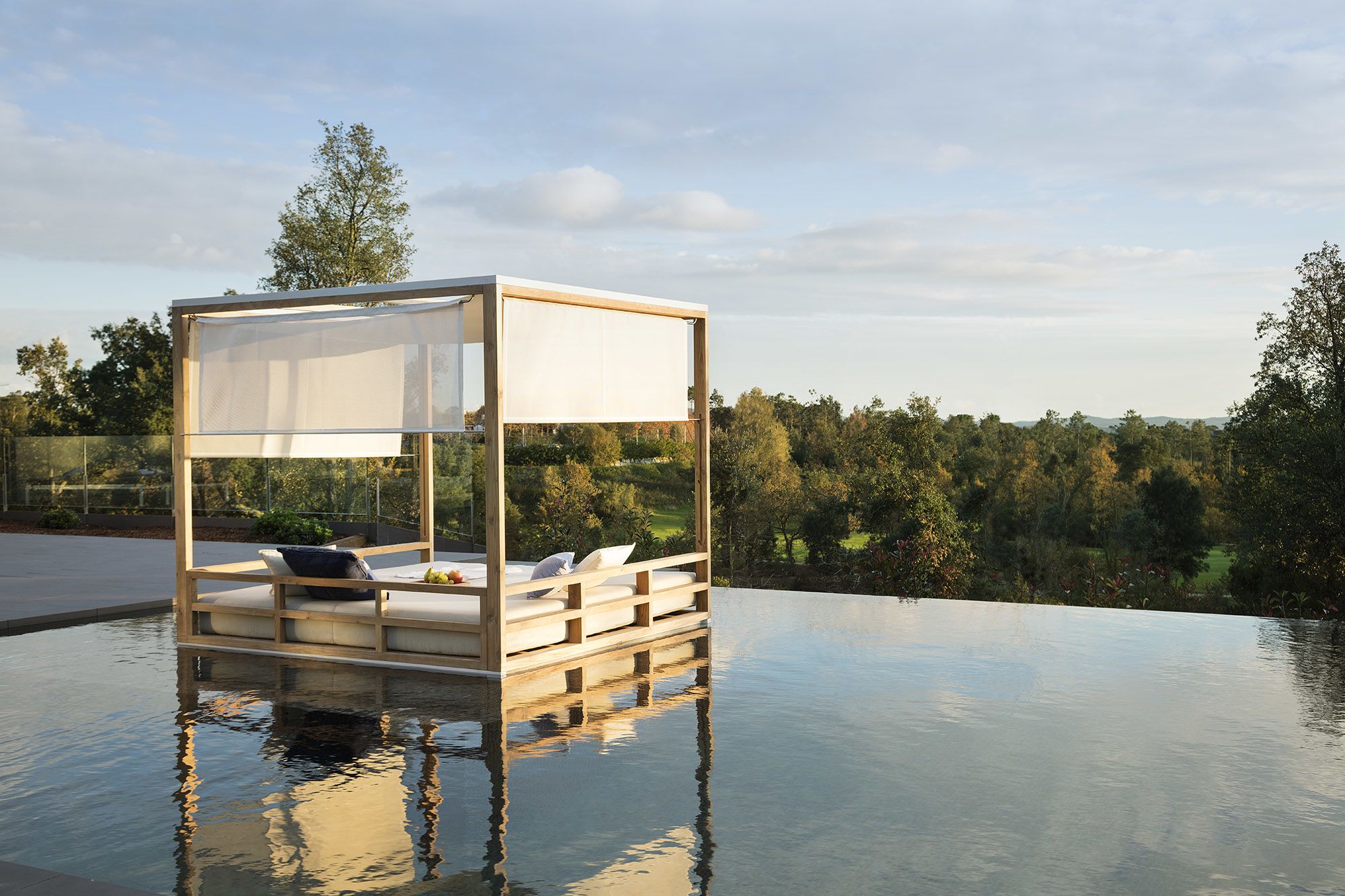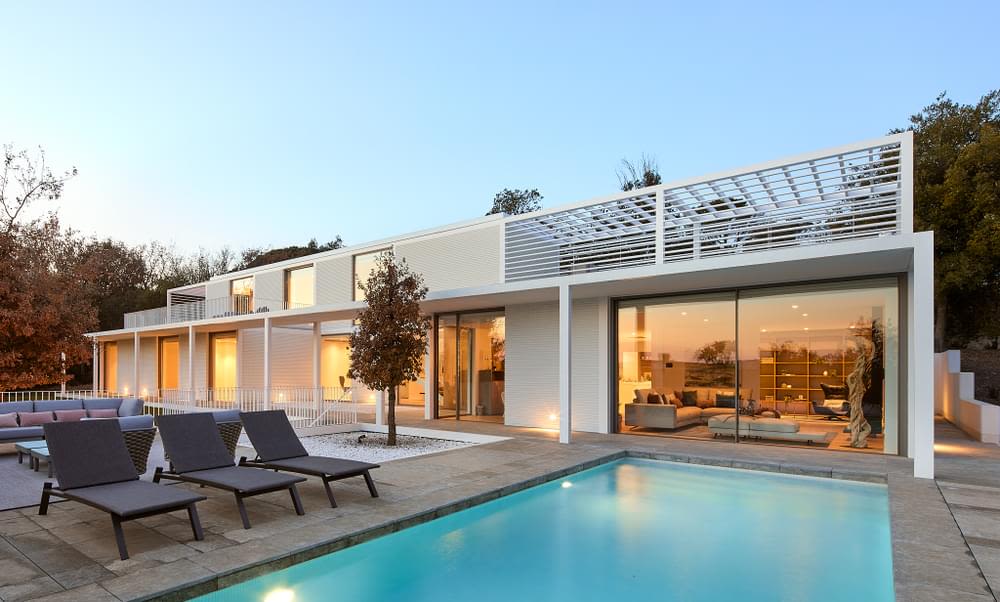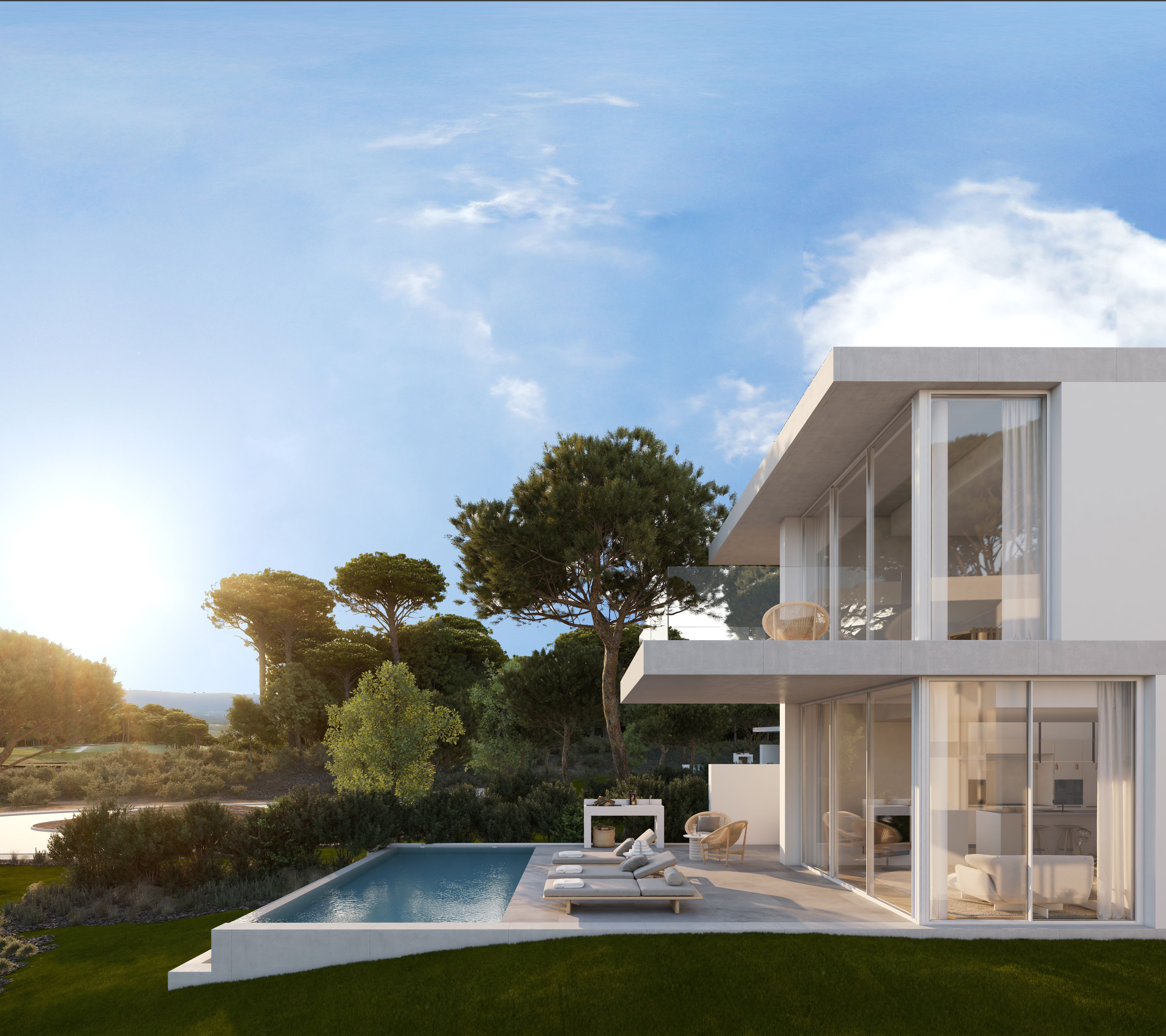 Item 1 of 4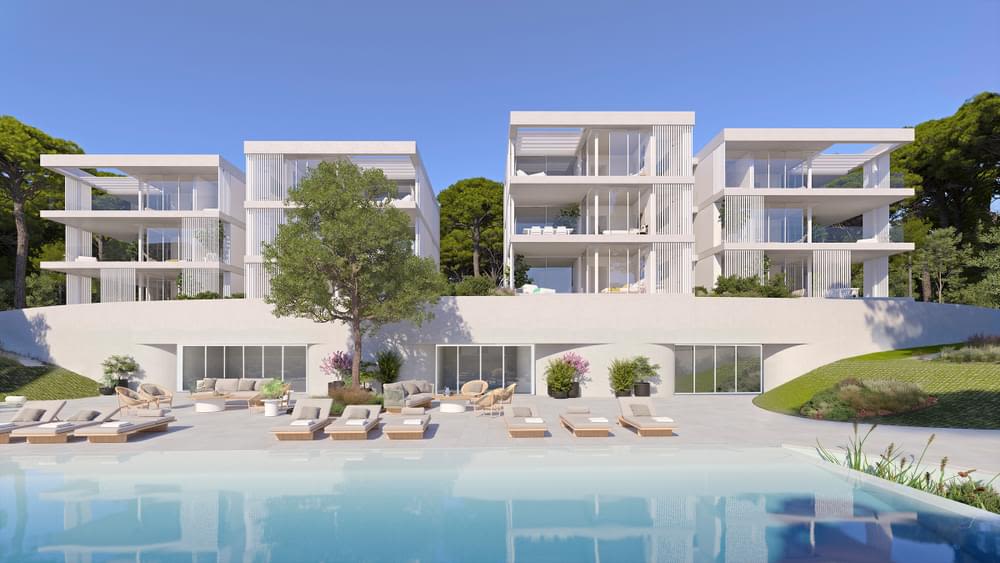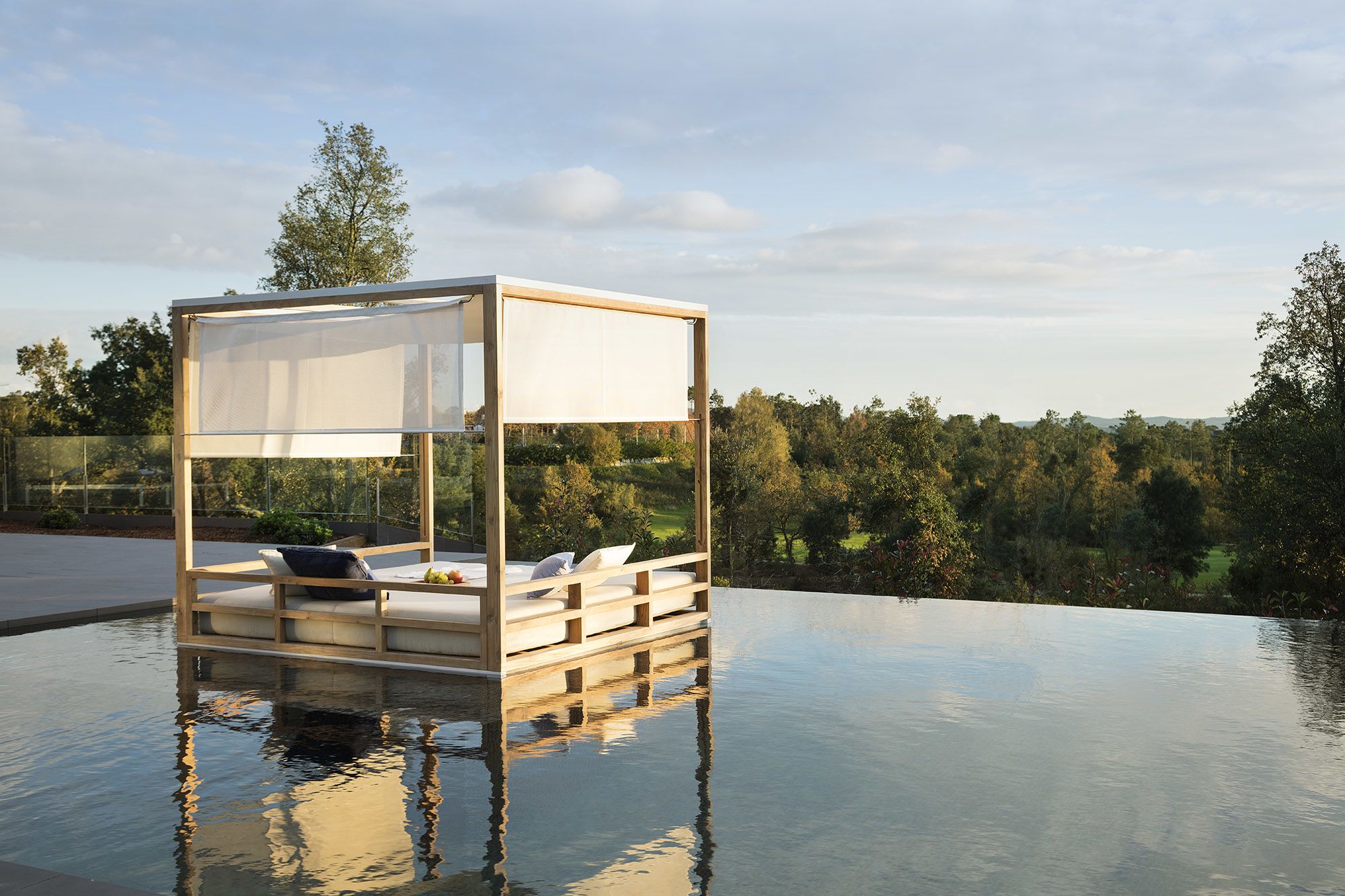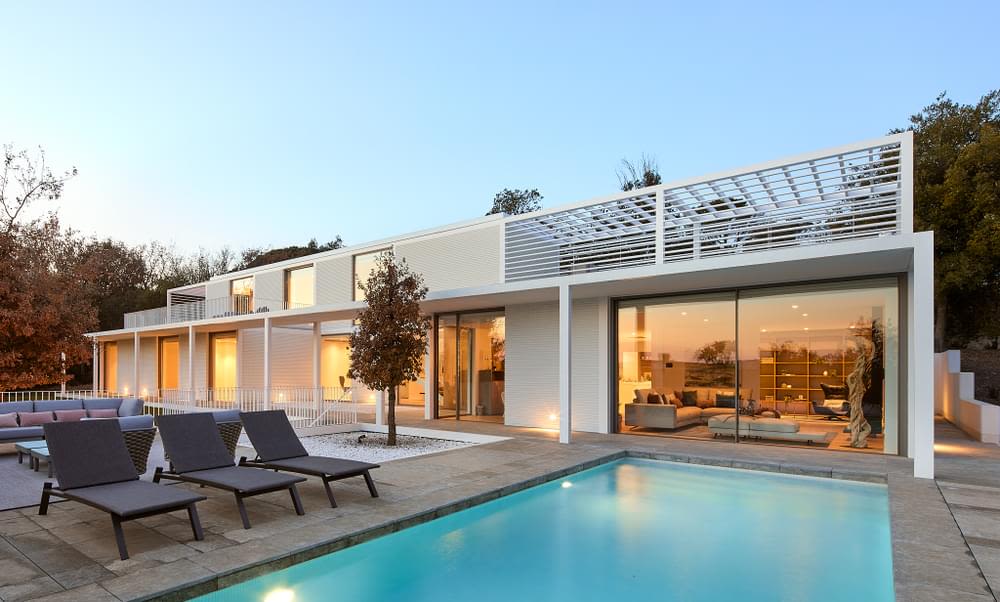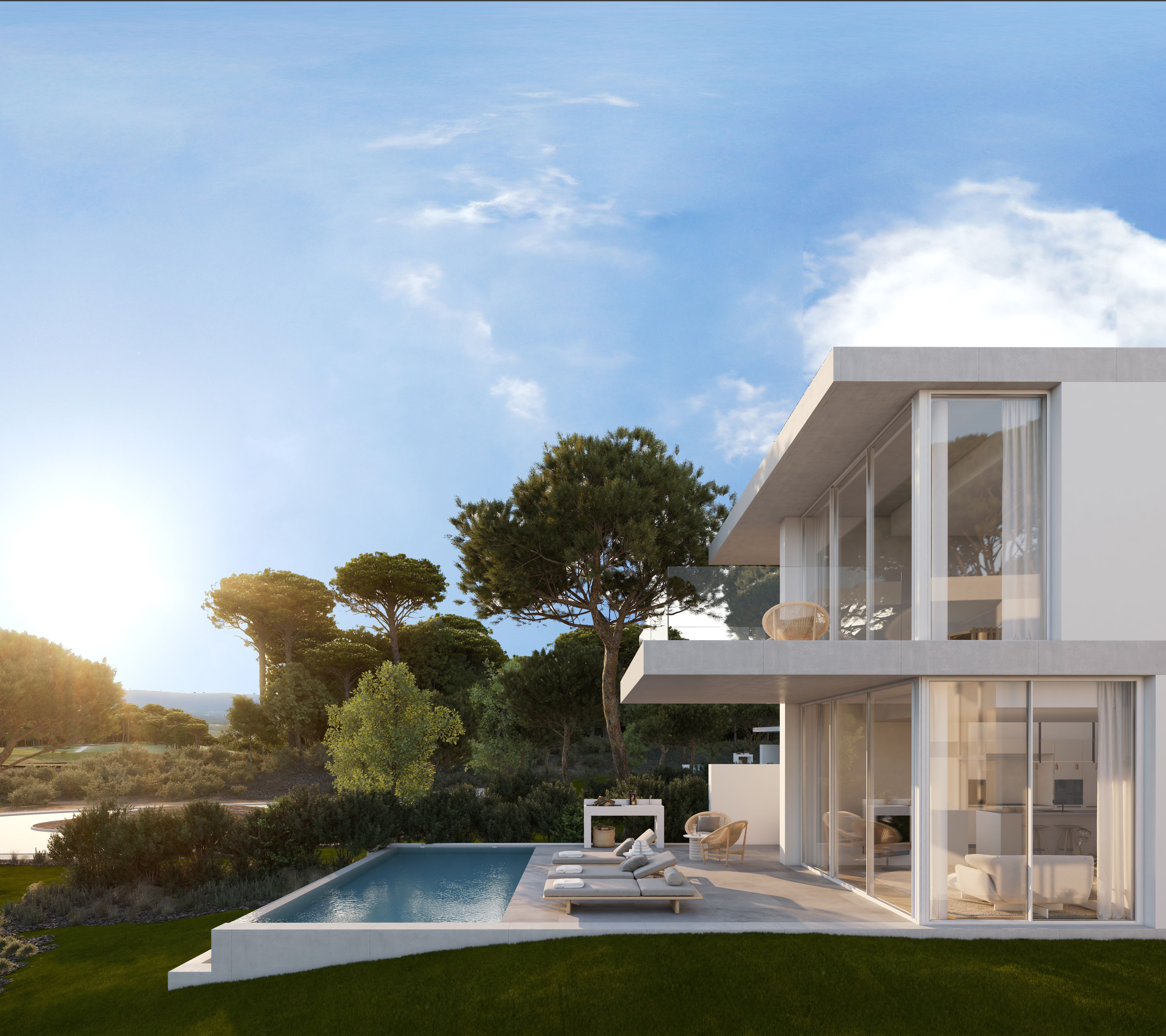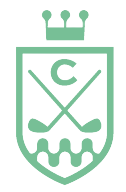 SPAIN'S NO.1 GOLF RESORT
World Class Golf
As Spain's No.1 Golf Resort, a European Tour Destination and with a close association with the PGA, it offers two acclaimed golf courses.

Since it opened in 1999, the Stadium Course has consistently ranked among the top 10 courses in Continental Europe, hosting prestigious professional tournaments, including multiple editions of the Open d'España and the DP World Tour Catalunya Championship.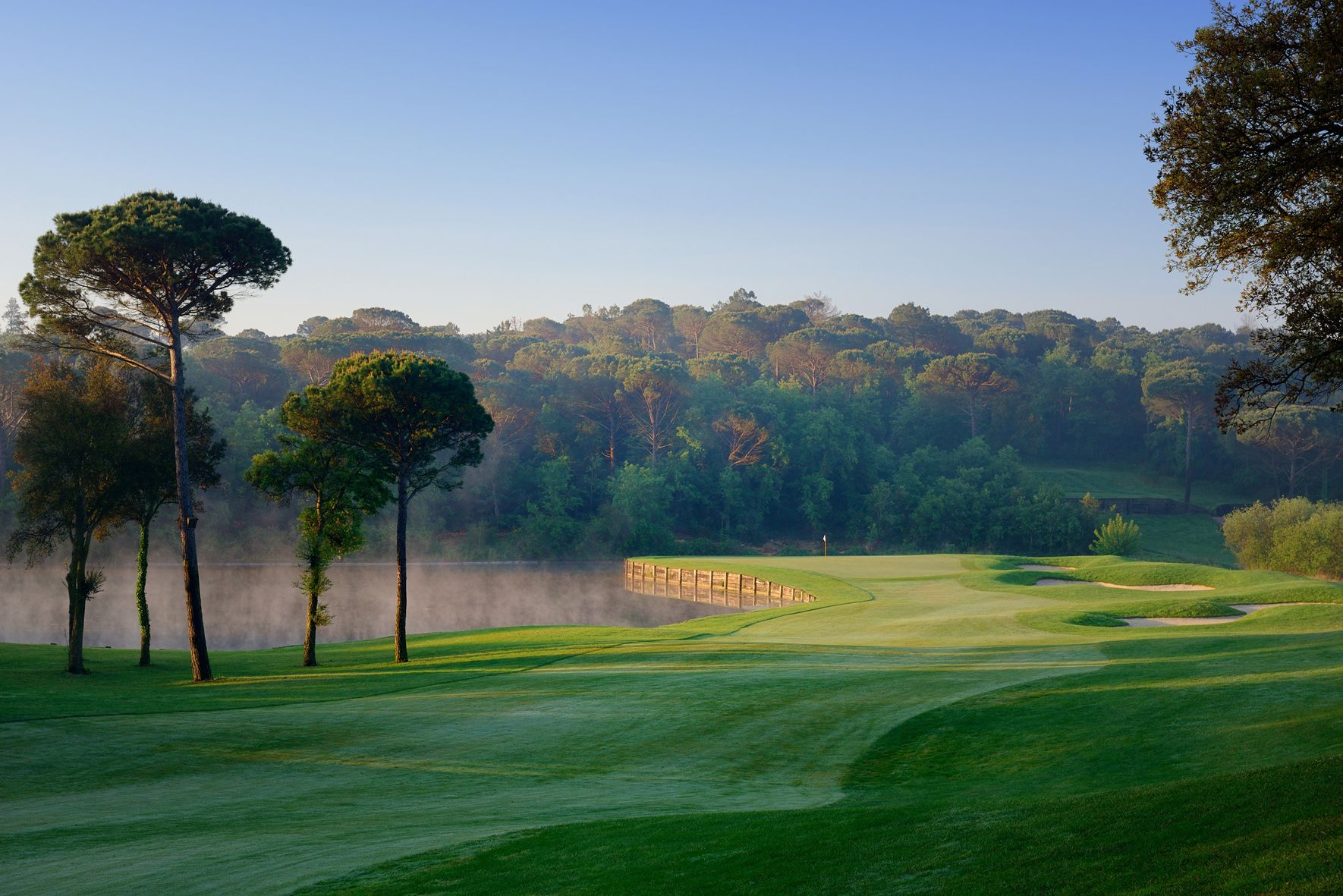 The acclaimed Tour Course perfectly complements the challenge of the Stadium , offering world class conditioning, but with a gentler, more forgiving playing experience, to be enjoyed all standards of players.
In 2022, more than €1 million was invested in the golf courses, including sustainability measures for the Stadium Course, reducing water usage by 25%. Camiral Golf & Wellness employs a full time biologist to oversee sustainability management and promote biodiversity across its courses.

Significant investment also benefits the Golf Hub and Golf Academy, including a new reproduction of the Stadium Course's par-3 11th hole on the practice range, creating a target challenge for practice and fun games. The Golf Hub also includes a 2,000 square meter putting green and chipping area, with five bunkers each containing different sand types (Augusta, St Andrews, Hawaii volcanic, Stadium Course and Pebble Beach).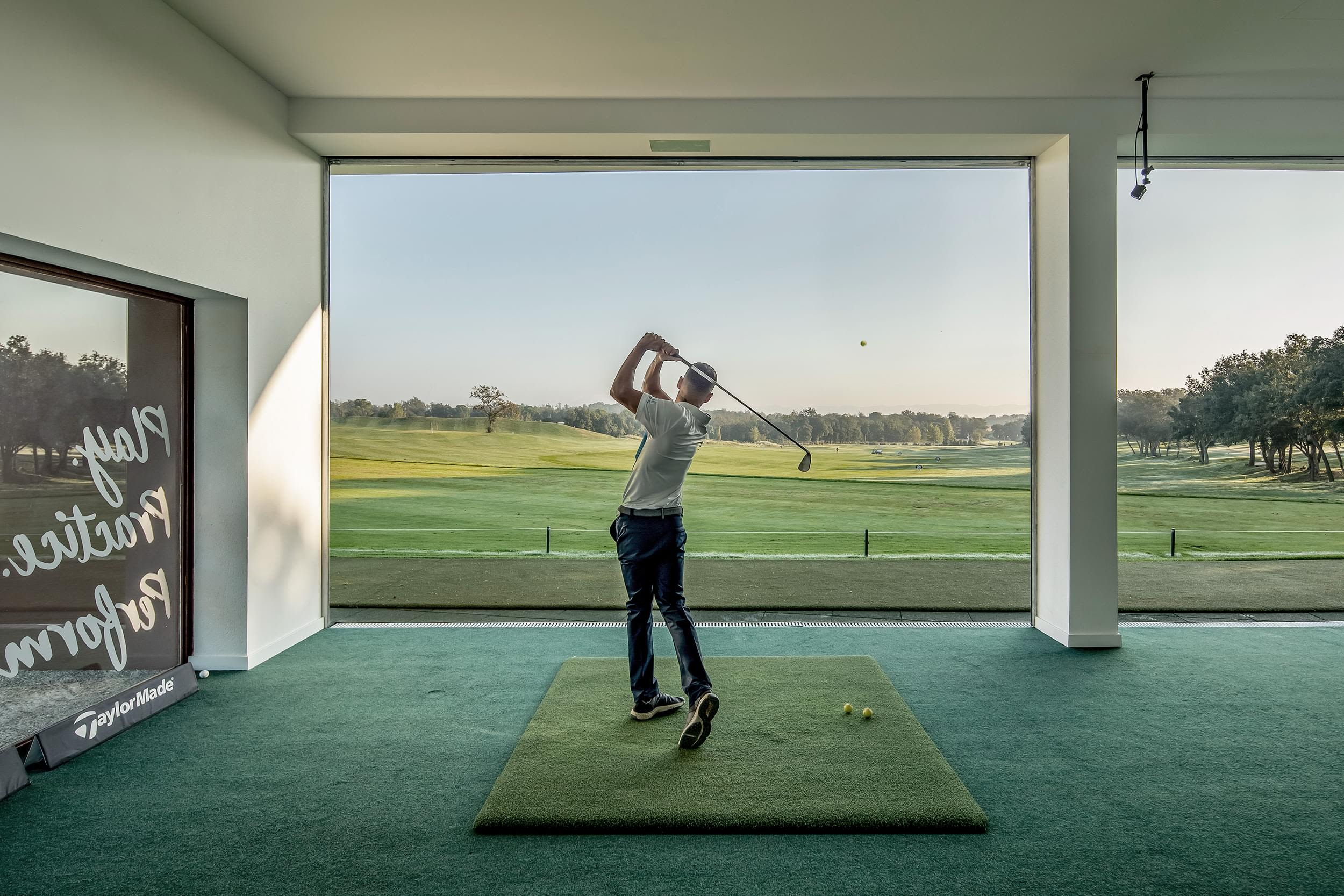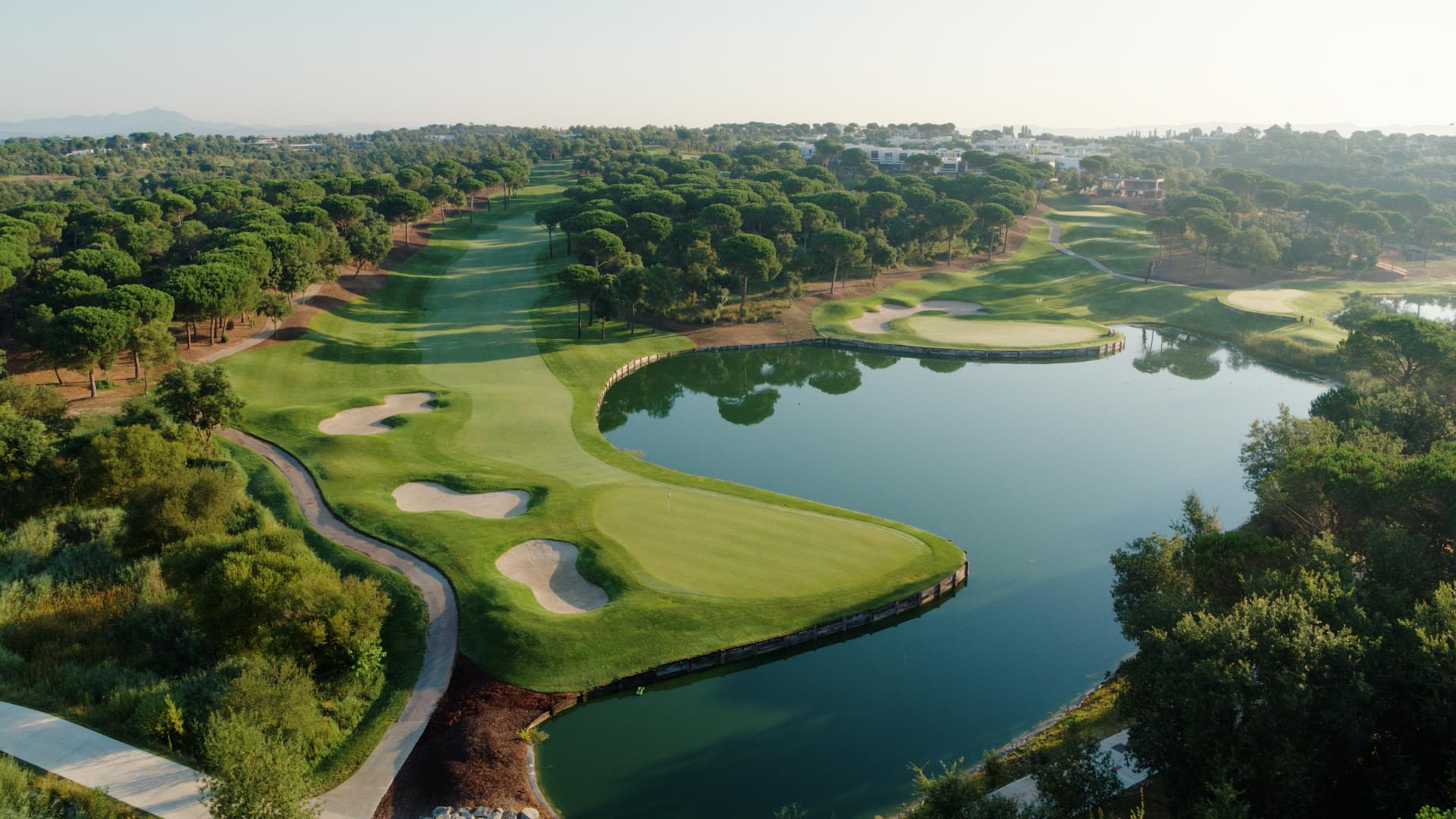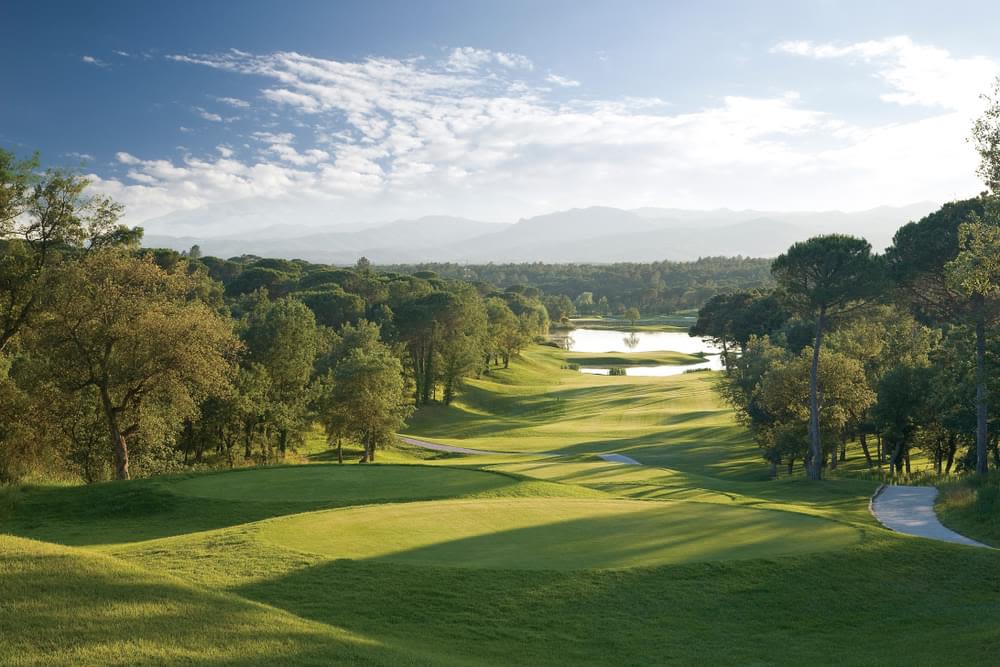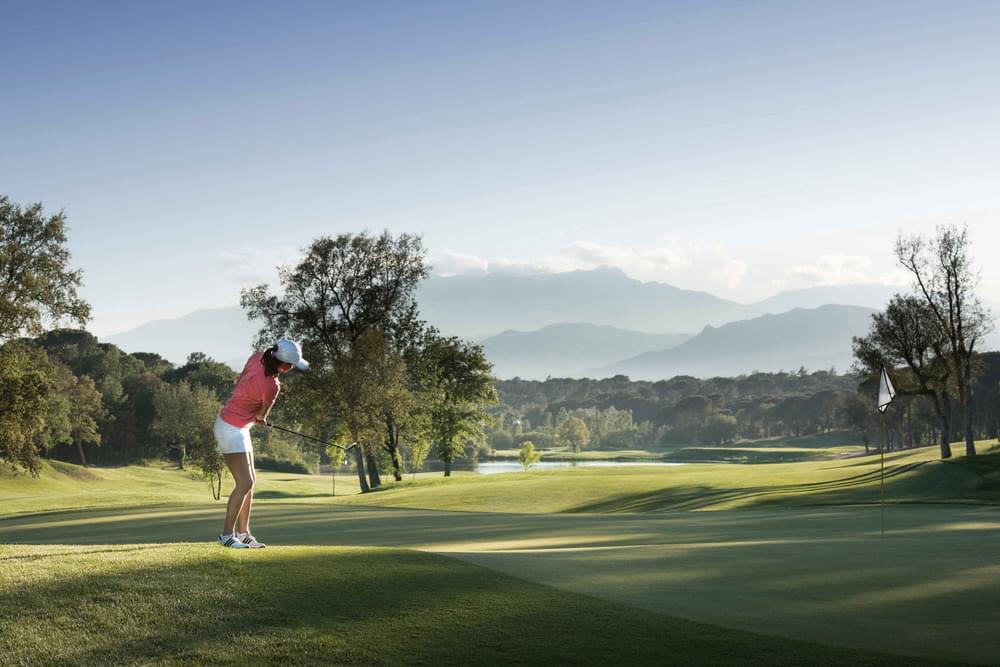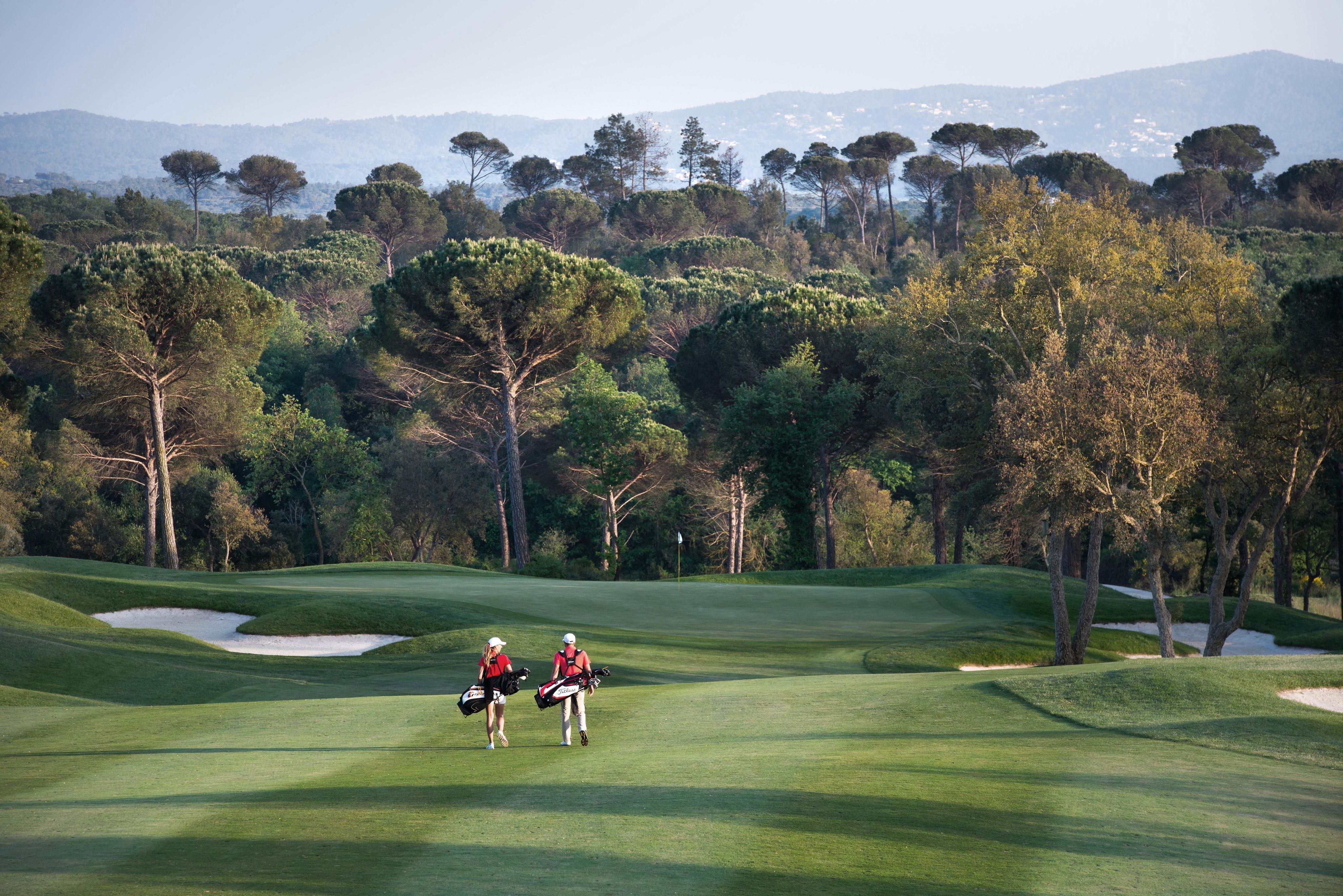 Item 1 of 3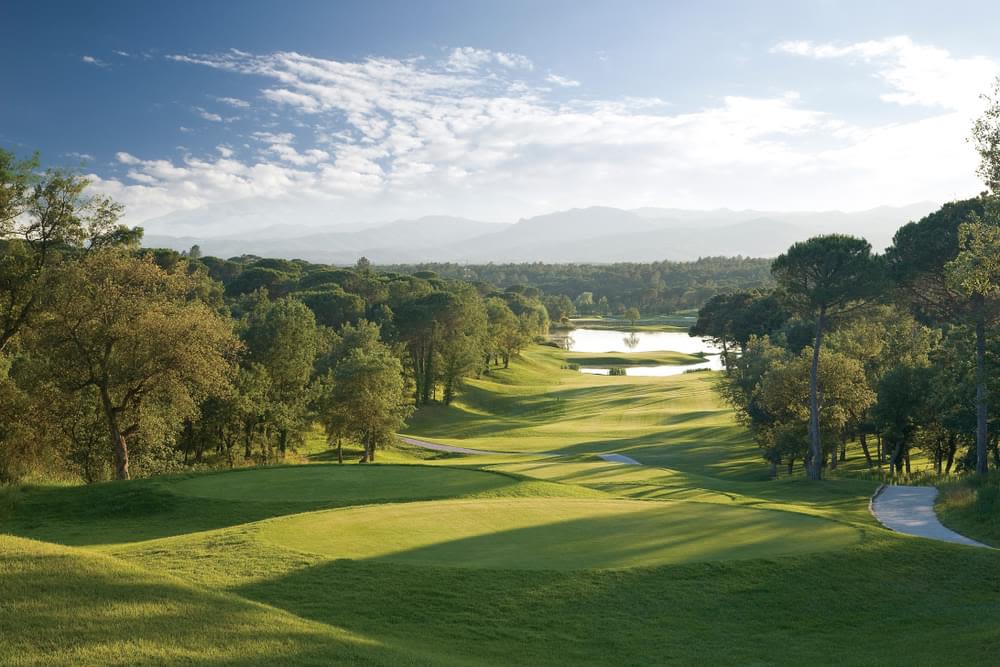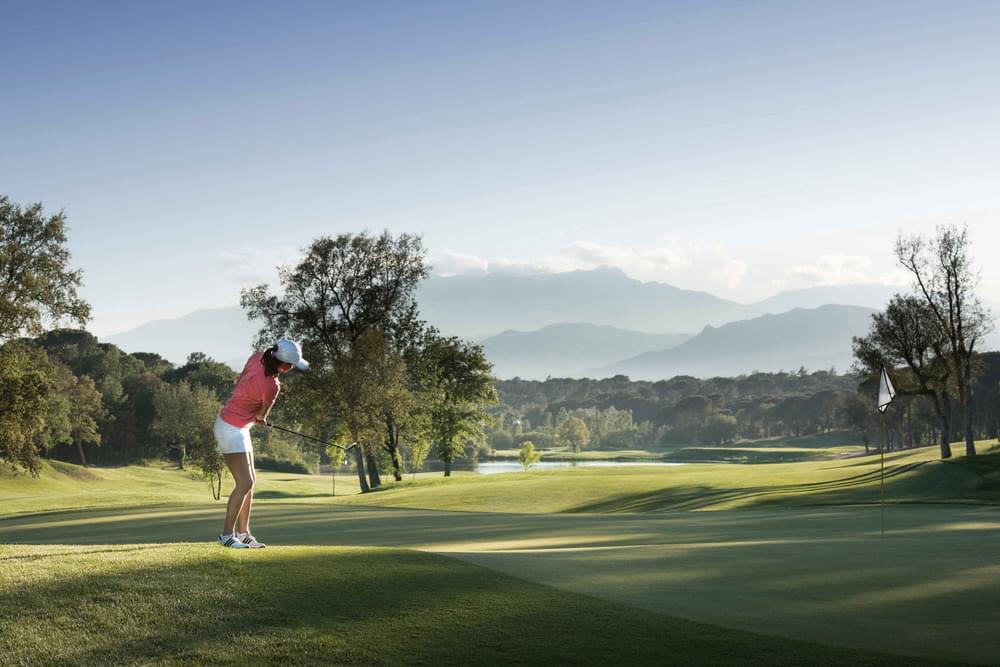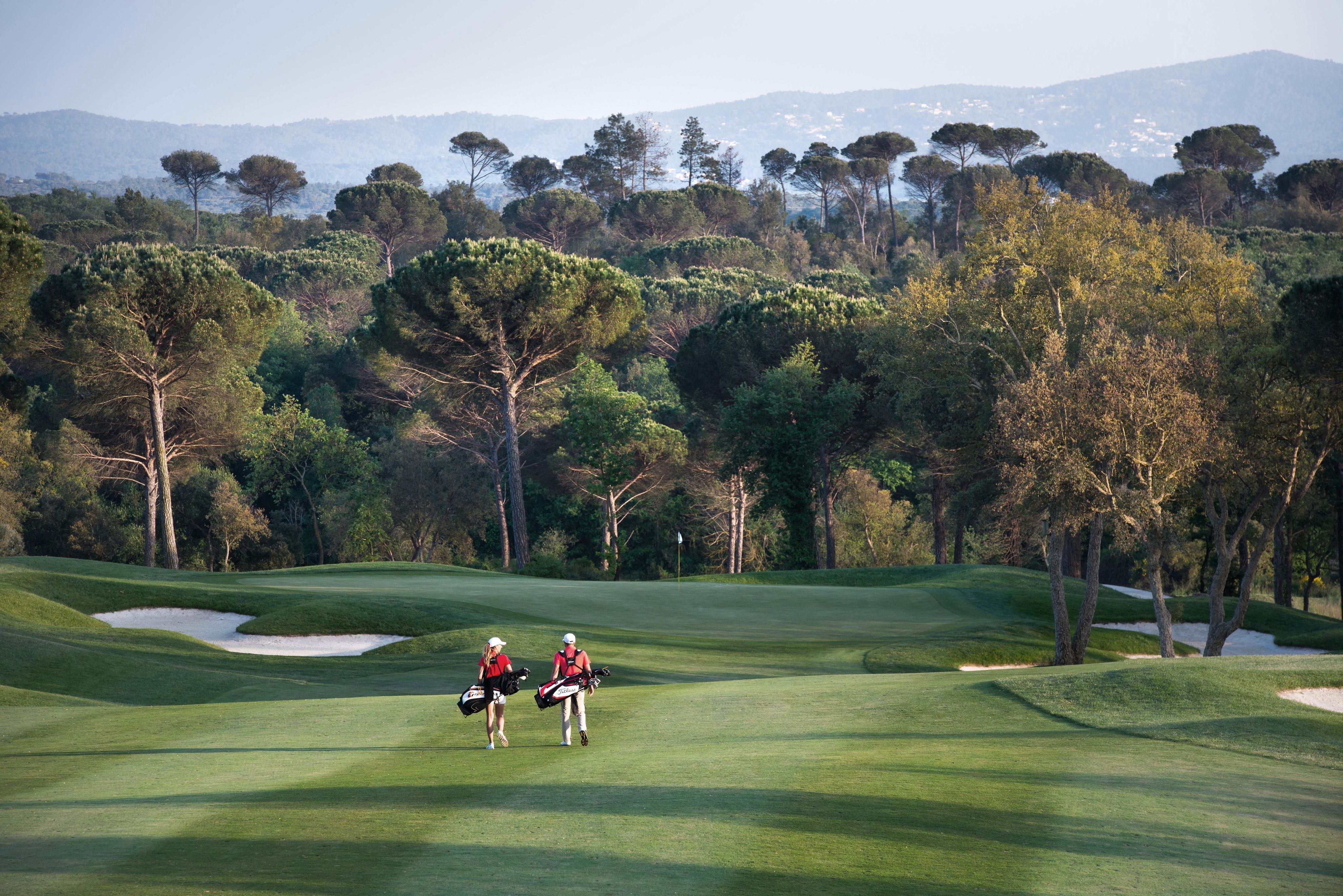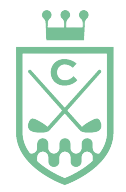 BEYOND THE RESORT
Discovering Catalonia
In addition to the many immersive experiences on-site, Camiral Golf & Wellness also provides the perfect access to Catalonia's coastal, cultural and culinary highlights from medieval hill towns to scenic cycling routes.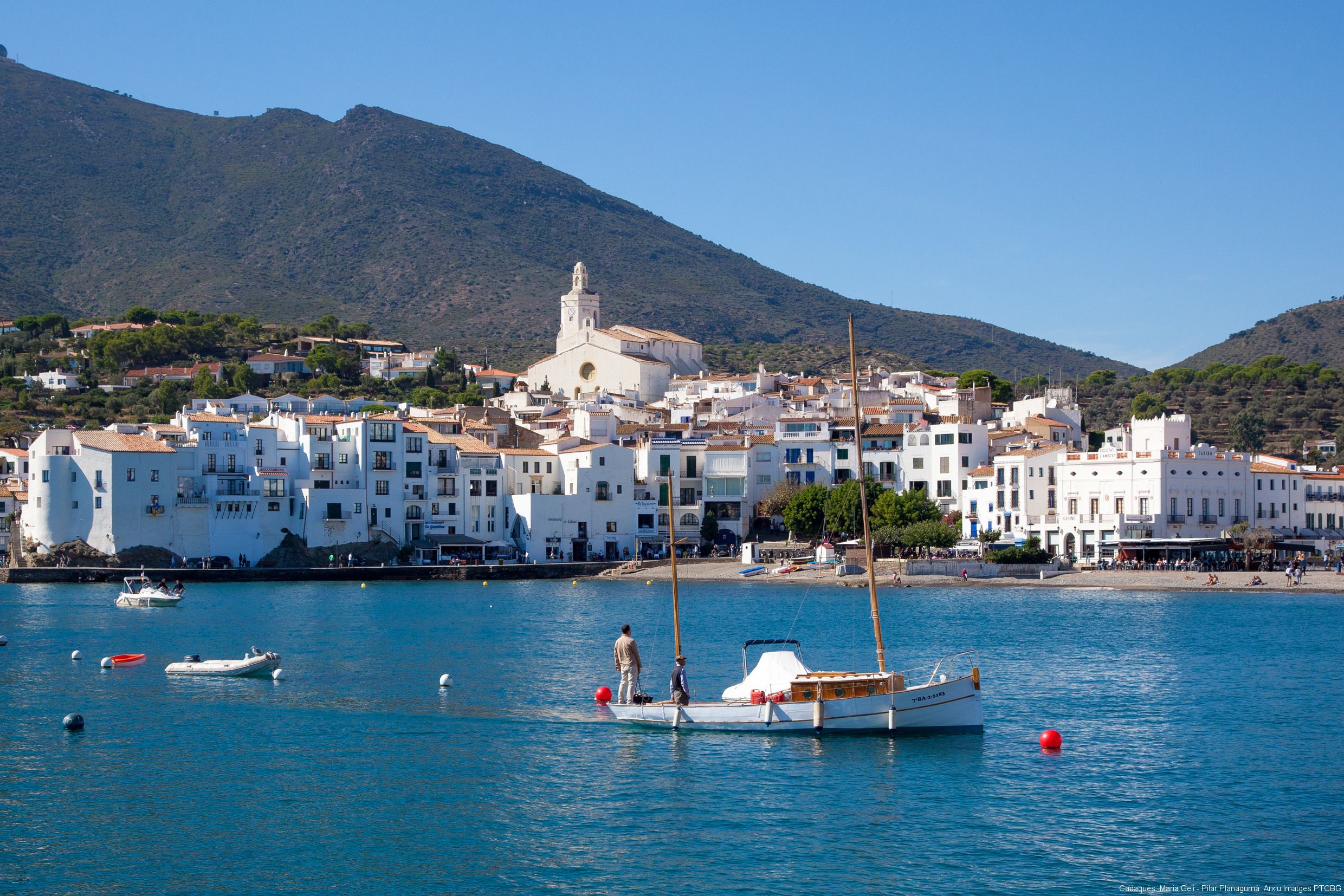 Girona – known as Barcelona's 'charming little sister' and famed for gastronomy with more than 14 Michelin-starred restaurants – is just 20 minutes away.
Art lovers can celebrate the master of Surrealism at the Dalí museum in nearby Figueres. Hiking the ancient coastal path Cami de Ronda takes in challenging sea cliffs, secret beaches and lively sea-side towns, and the Pyrenees' exhilarating skiing is just under two hours' drive-time.
As Catalonia is on many a road-biker's bucket list, courtesy of its breathtaking scenery and challenging climbs, Camiral Golf & Wellness now has a specialist cycling service to cater for dedicated enthusiasts, cycling clubs and professional teams, as well as peloton groups and cycling clubs to help with hiring, storing and maintaining equipment, route-planning and logistics, as well as recovery!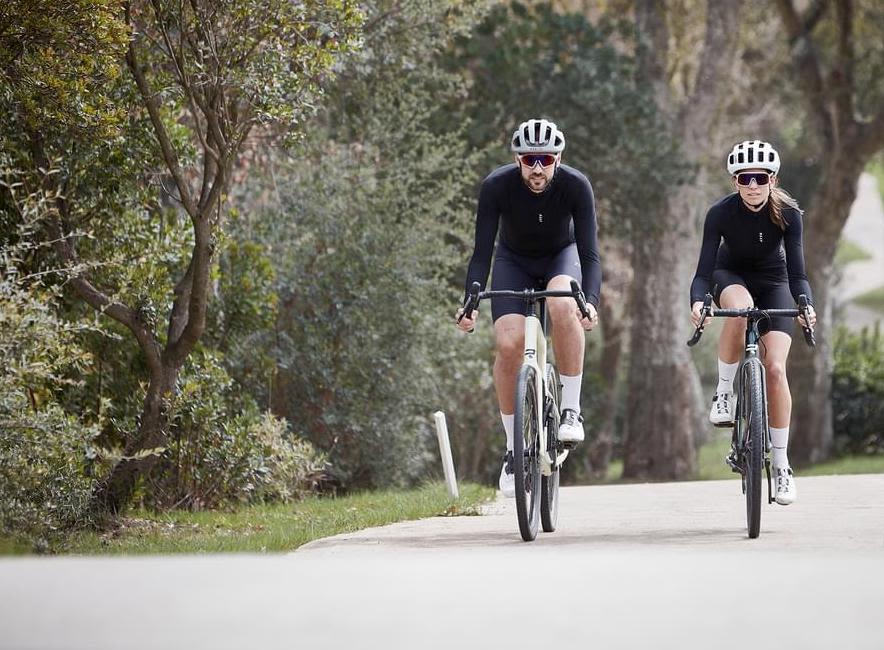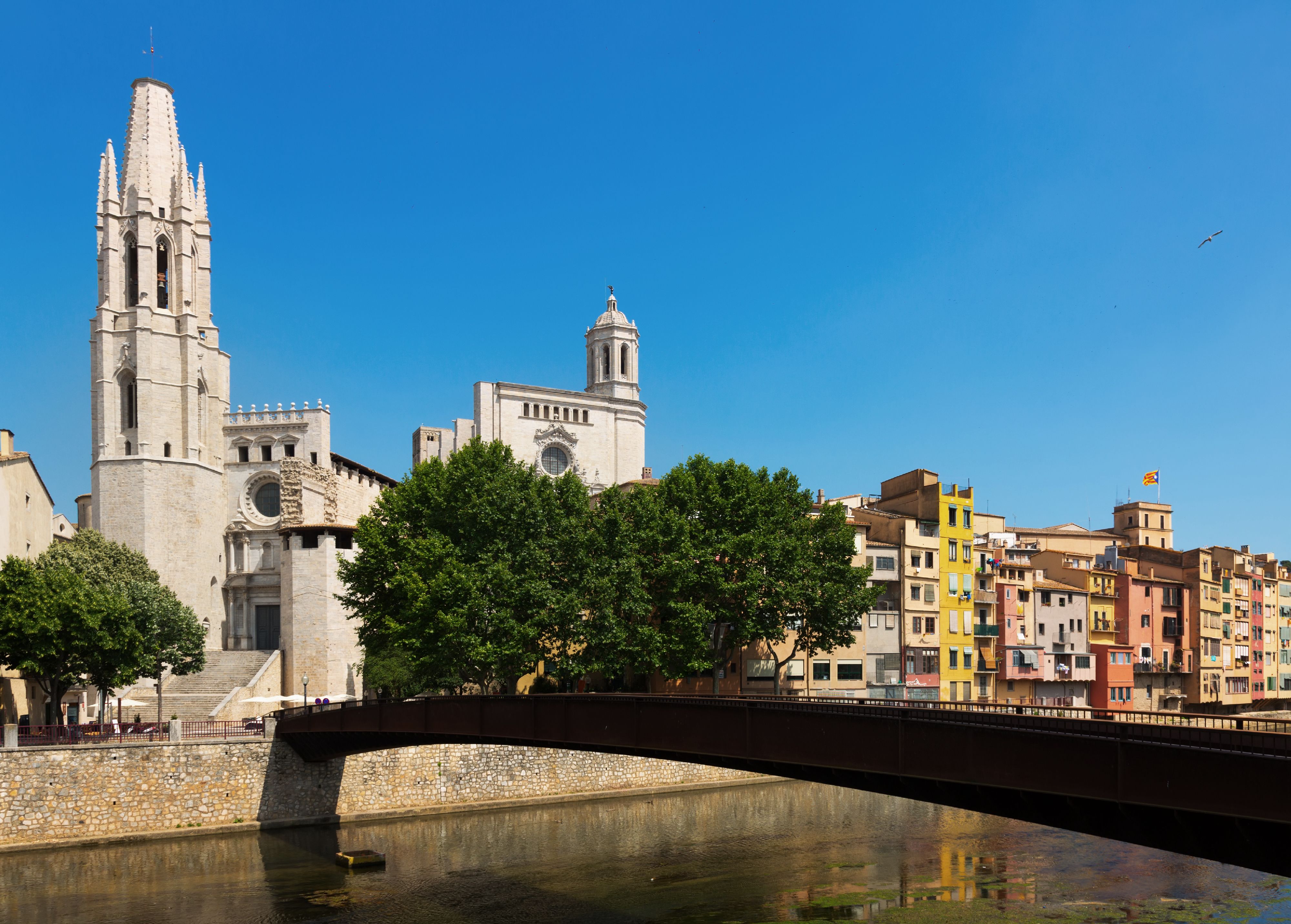 AMENITIES
- The luxury five-star hotel, Hotel Camiral with 138 rooms
- Five restaurants and bars: 1477, Club Café, Bella's, Lounge Bar and Pool Bar
- Wellness Centre: including eight single and one double treatment rooms, a gym with Technogym equipment, yoga studio, an outdoor pool, a thermal circuit with hydro-massage pool, a toning pool, steam bath and sauna, hammam, and relaxation room, all bathed in natural light, with indoor-outdoor spaces and gardens
- New Pilates Studio
- Nico's Club for children and dedicated children's pool
- Two large football fields, tennis courts and paddle courts
- Bike tours, forest nature trails, zipline adventure and nature experiences, guided by resident botanist Oriol Dalmau
- Pure Food Market delicatessen
- On-site vineyard
- Summer shuttle to the Costa Brava coast

Other accommodation
- 4-star LAVIDA Hotel, featuring fresh, smart design and a casual atmosphere
- A range of full-service luxury rental properties from luxury apartments to super-villas with pools, scattered around the extensive grounds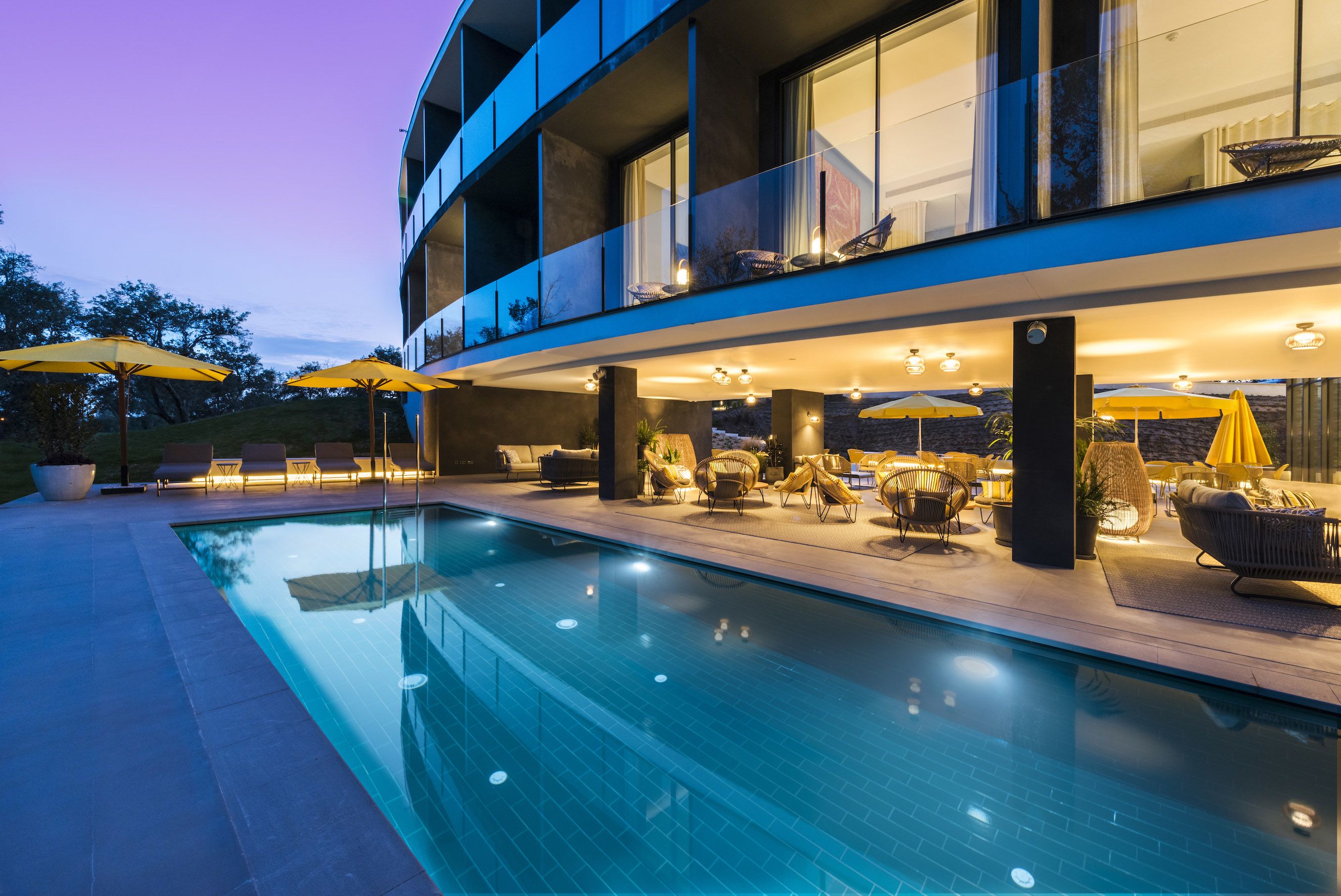 Real Estate
- Camiral Golf & Wellness offers high-end homes, villas, detached and semi-detached houses, luxury apartments and plots for sale, as part of a low-density residential development.
- The properties are designed by top architects and recognised for their modern design and integration with the surrounding natural environment
- New for 2023 is the Well Villa, a unique concept focused on the owner wellbeing and innovative biophilic design.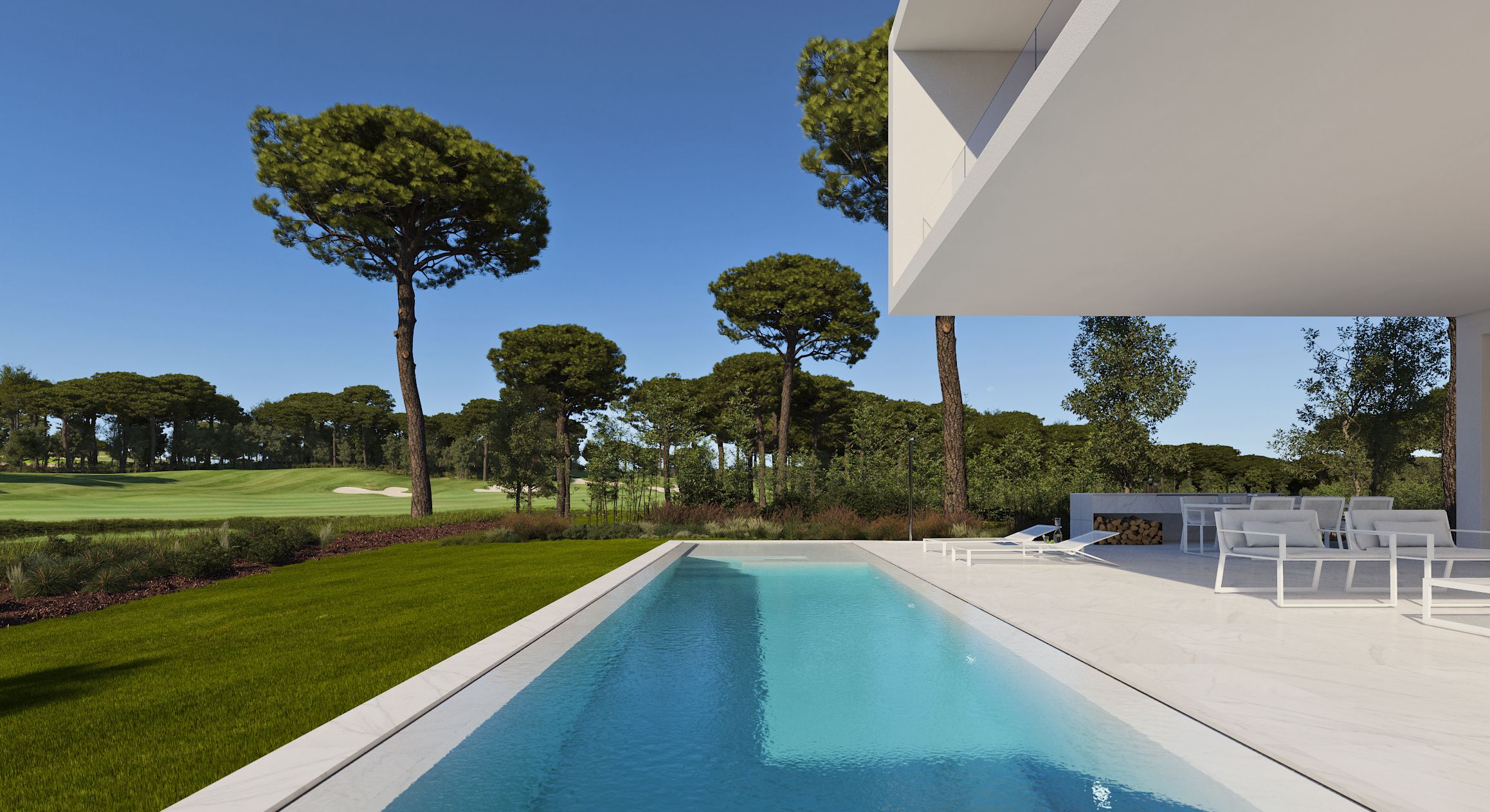 Golf
- Two golf courses - the Stadium Course, recognised as one of the five best golf courses in Spain, and the Tour Course - a more affordable but equally attractive course
- The Golf Hub and Golf Academy, which features the most advanced swing analysis technology along with trajectory tracking system
Getting There
- Girona-Costa Brava airport: 7km / 10 minutes
- Barcelona: 86km / just over an hour's drive
- Girona: 20km / 20 minutes
- Costa Brava: 27 km / 30 minutes