A sustainable future for golf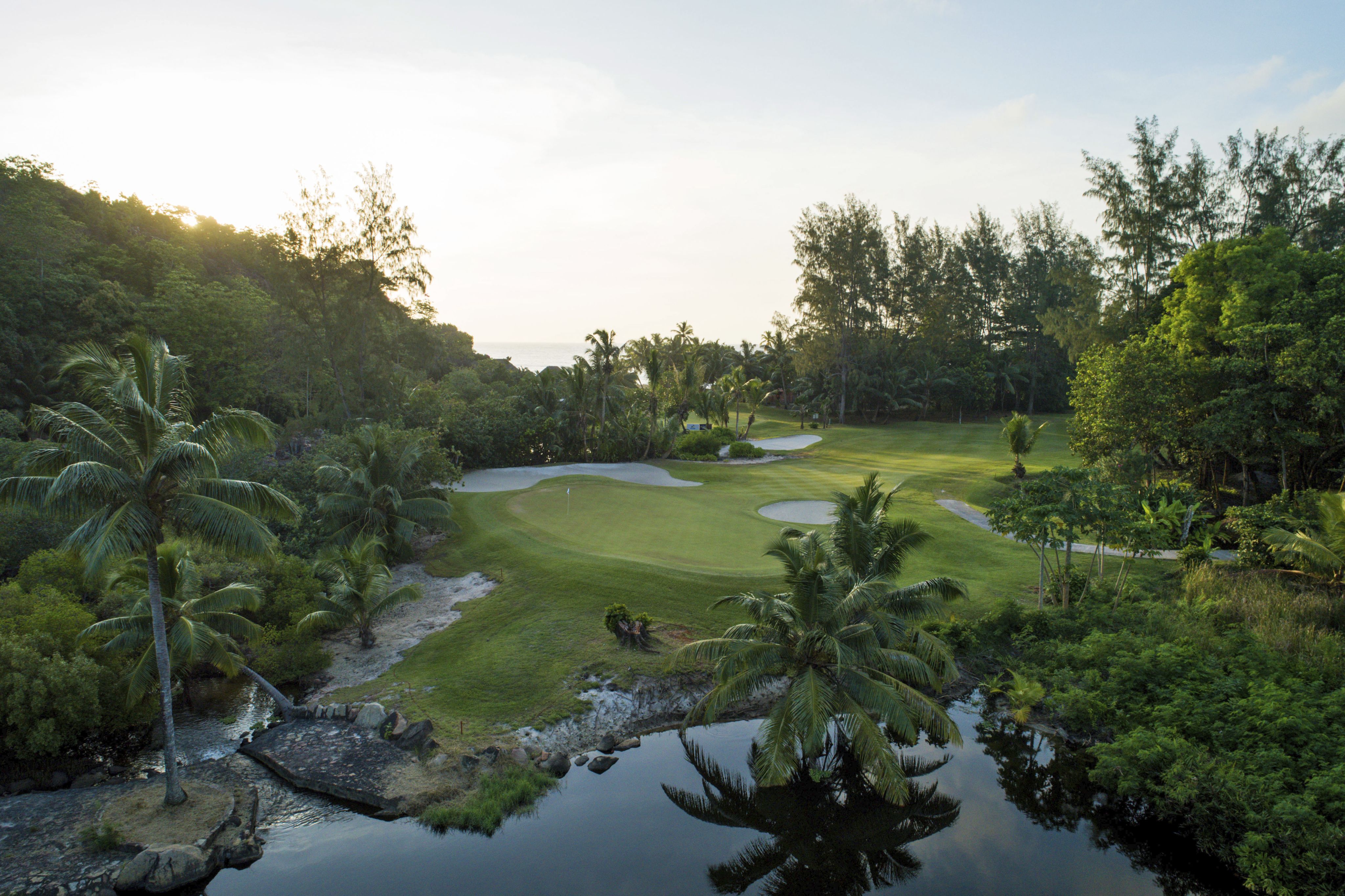 When golf was given a global platform to speak last year at the United Nations Climate Change Conference (COP26) in Scotland, the home of golf, the need for fundamental change was made clear.
Along with society at large, golf needs to take action to become sustainable.
But what is sustainability – and how can golf destinations become truly sustainable through measurable actions?
The UN defines sustainability as: "Meeting the needs of the present without compromising the ability of future generations to meet their own needs."
Translated for golf, GEO Foundation, the international non-profit organisation that works closely with the European Tour Group on tournaments and courses, says sustainability is, 'Delivering a better future for golf, people and the planet.'
With international travellers, including golfers, now increasingly selecting holidays based on sustainability factors, golf venues need to demonstrate their credentials.
In this feature, we learn from three European Tour Destinations leading the way in sustainability:
• Son Muntaner, Mallorca
• Constance Lemuria, Seychelles
• Estonian Golf and Country Club, Estonia
We also speak to the European Tour Group to learn how it is accelerating sustainability in professional tournaments, including Rolex Series events and the DP World Tour.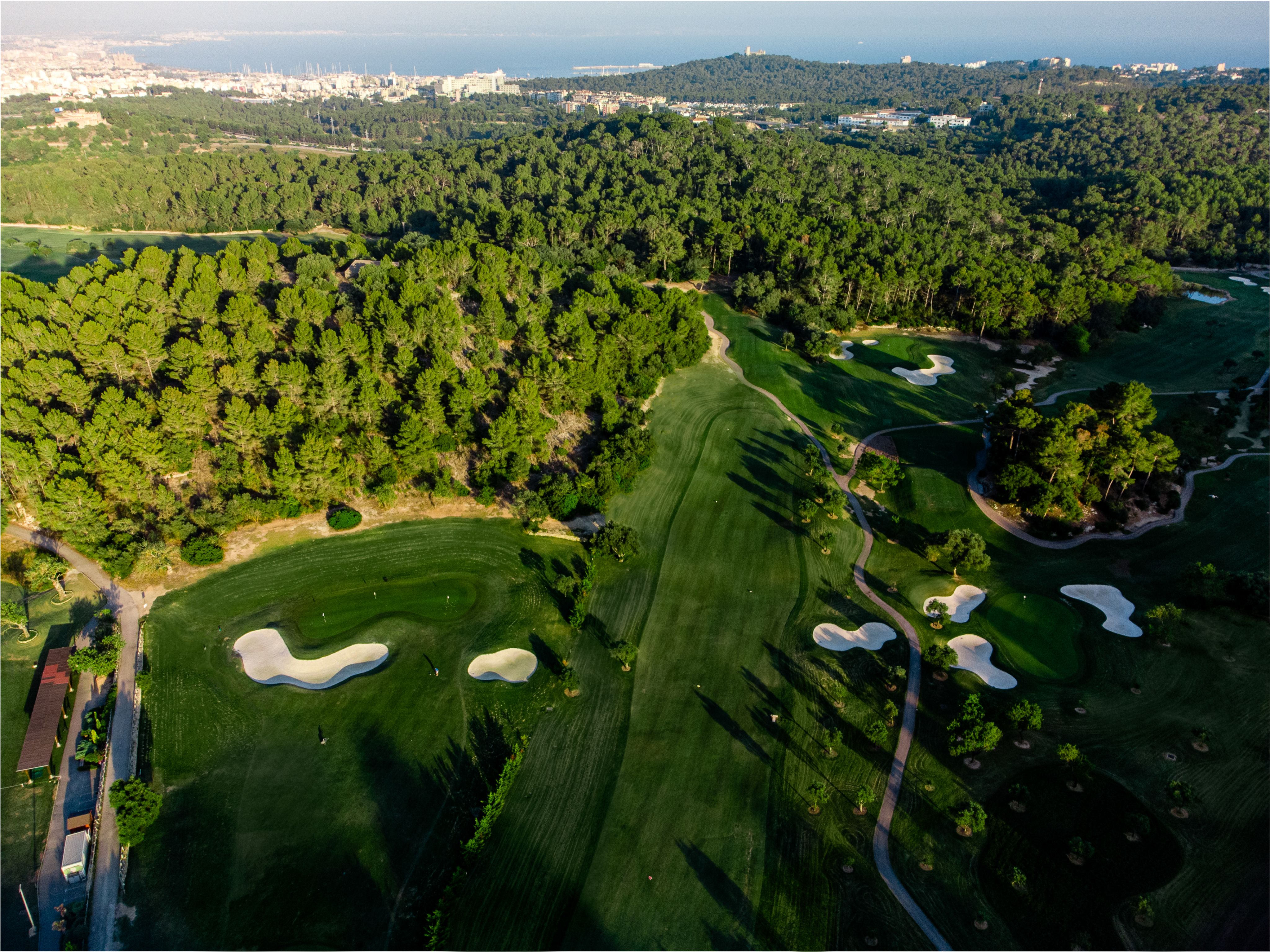 SON MUNTANER
Reducing water consumption in a hot climate
Water consumption
Climate change has signalled a prescient warning to golf courses over water usage.
Water management - alongside energy, clients and communication - is a central component of Arabella Golf Mallorca's 'Green Evolution' programme, which it has adopted across all three of its courses, including at Son Muntaner, a European Tour Destination.
Golf courses in the Balearic Islands are obliged to use only recycled water, so there is already an acute focus on water as a critical input and cost factor within business sustainability. The video below details how this process works.
Almost a decade ago, Son Muntaner had started assessing its water usage for irrigation – and by 2017 it had achieved an 18% reduction, due mainly to two factors.
1) Reseeding the entire course, from tee to green, with Celebration Bermuda grass - the first course in Europe to take this action.
2) Installing centralised systems to manage the efficiency of Son Muntaner's water pumps.
"In one year we get through more than 1 million cubic metres of recycled water," says Director of Golf Bernat Llobera.
"So if the water was not used in this circular way, it would end up in the sea."
For courses and businesses to survive in the future, Llobera says venues must also put the environment first - which is why aligning with the United Nations Sustainable Development Goals was a key pillar of Son Muntaner's sustainability strategy.
"Increasingly, there is a noticeable trend in the tourism industry that one of the five key considerations tourists base their decision on where to go on holiday, is the environment," he said.
"This is a present factor, not something that will come in the future. I would say in this case Arabella is a pioneer, at least here in Mallorca."
The reduction in water consumption is part of a wider sustainability plan at Son Muntaner which has included replacing the sale of 144,000 single use plastic water bottles with free water for customers.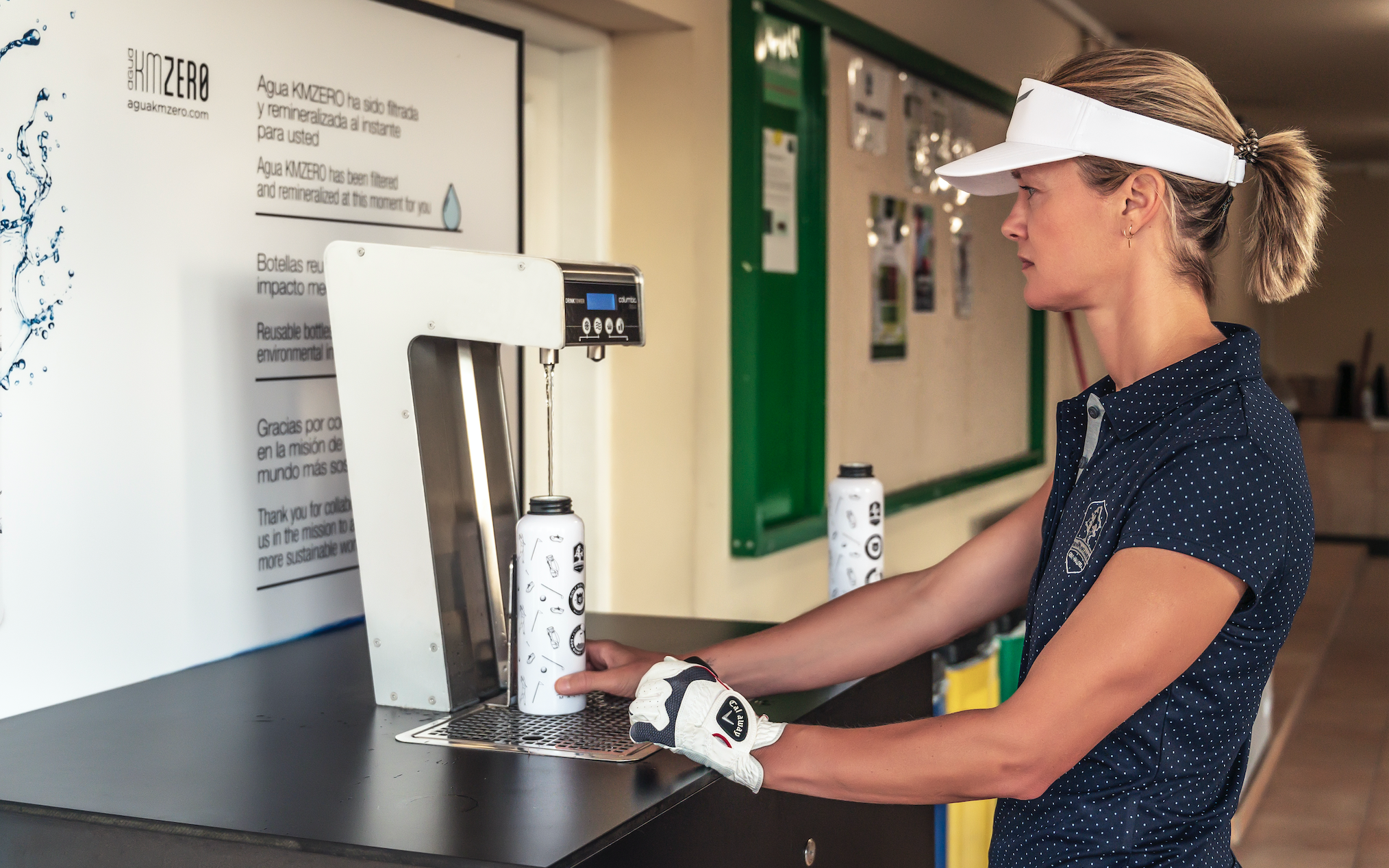 "We've had questions from other courses asking how we did it. We never realised this small action would have such a big impact," continues Llobera.
The 'Green Evolution' has also seen the creation of a nature trail, solar panels in the Son Muntaner car park to generate clubhouse electricity and, soon, locally produced vegetables.
Llobera says "giving back to the environment" is one of the venue's pillars and, through the creation of the nature trail, the venue is able to engage with thousands of local kids in the area, show them the flora and fauna on site and arrange a golf lesson to end their visit.
"They go home happy having visited the golf course, which most of them have never done."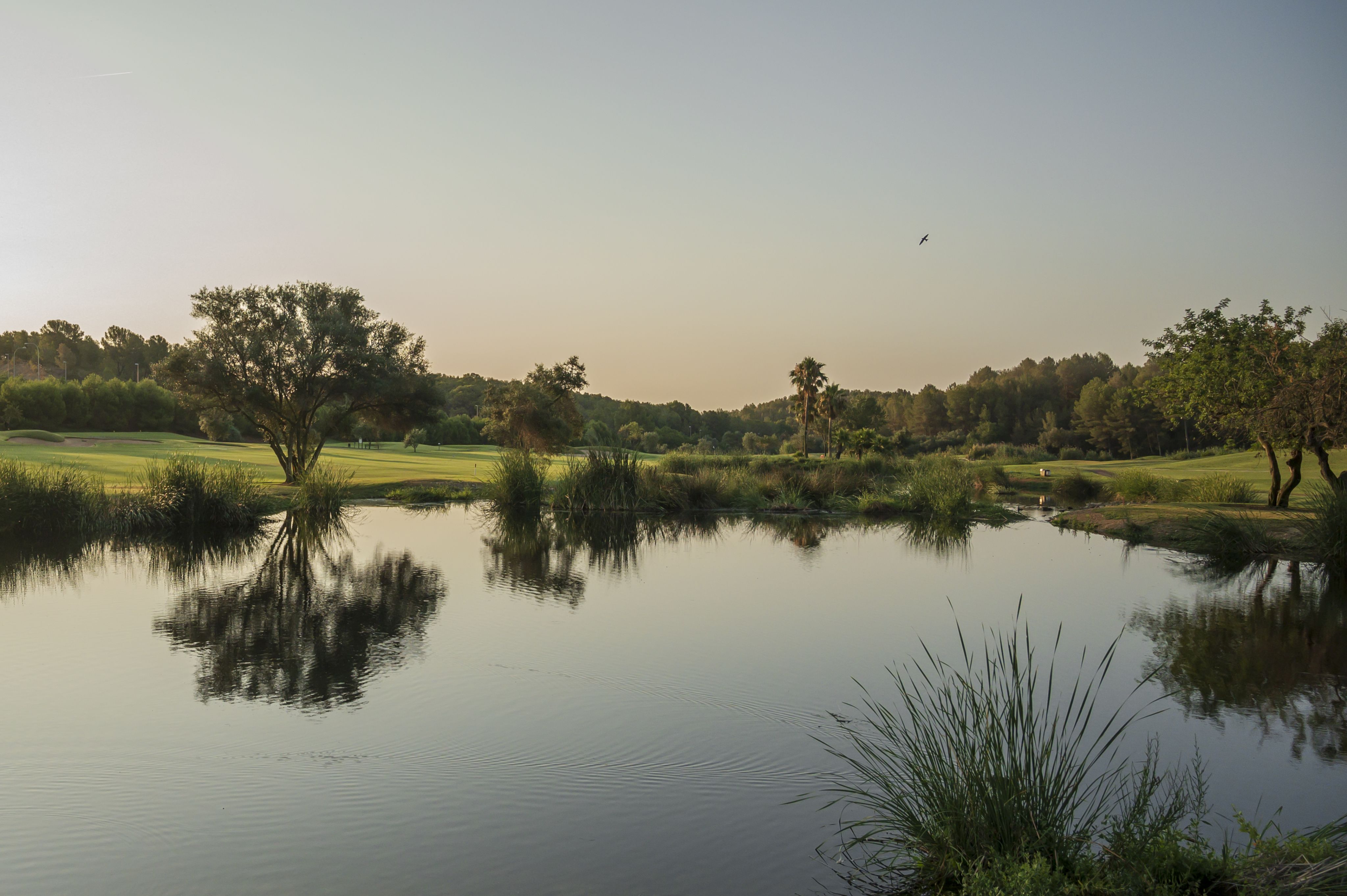 CONSTANCE LEMURIA
Eliminating waste from single-use plastic bottles
Reducing plastic
For some of the world's remote island communities plastic pollution in the ocean is far more than an emotive media image - it's a harrowing reality.
Which is why for many, including The Seychelles, radical action is being taken.
At Constance Lemuria, a European Tour Destination, single-use plastic bottles are being eliminated in favour of refillable drinking water bottles.
Mersiah Rose, the resort's dedicated Sustainability Manager, says: "When we say zero plastic, what do we mean? We mean the reduction of plastic in the country itself, but also we want guests to carry that back with them to their countries.
"Increasingly, small islands are suffering with plastic and marine pollution – this is our chance to strike a spark in our guests so that when they go back to their own country they remember the small islands that need their help to reduce plastic.
"It's not just for the island or for the country, it's for the whole planet."
In 2016, the Seychelles was reported to have the purest air in the world. It is also home to one of the planet's smallest UNESCO sites, the Vallée de Mai Nature Reserve, on the island of Praslin.
The archipelago of 115 islands counts 75 endemic plants species, and research by Constance Lemuria shows more than 20% of the 250 indigenous floral species are now considered threatened.
To counteract this, Constance Lemuria is working closely with the TRASS (Terrestrial Restoration Action Society of Seychelles), a local non-government organisation (NGO), which maintains a nursery of endemic plants.
The resort also monitors the famous coco de mer trees around the golf course, a palm tree once believed to grow in the depths of the sea, as well as the island's endangered hawksbill and green turtle populations that return to the quiet beaches on Praslin to lay their eggs, under the watchful eye of Constance Lemuria's Turtle Manager.
Every year, between October and February, resort guests have the unique opportunity to watch the female turtles come up onto the beach to lay their eggs and later see the baby turtles hatch and move down to the sea.
"This is a special moment for our guests, they get to see such a beautiful thing which gives them a feeling that we are really doing something for our island and conservation," added Rose.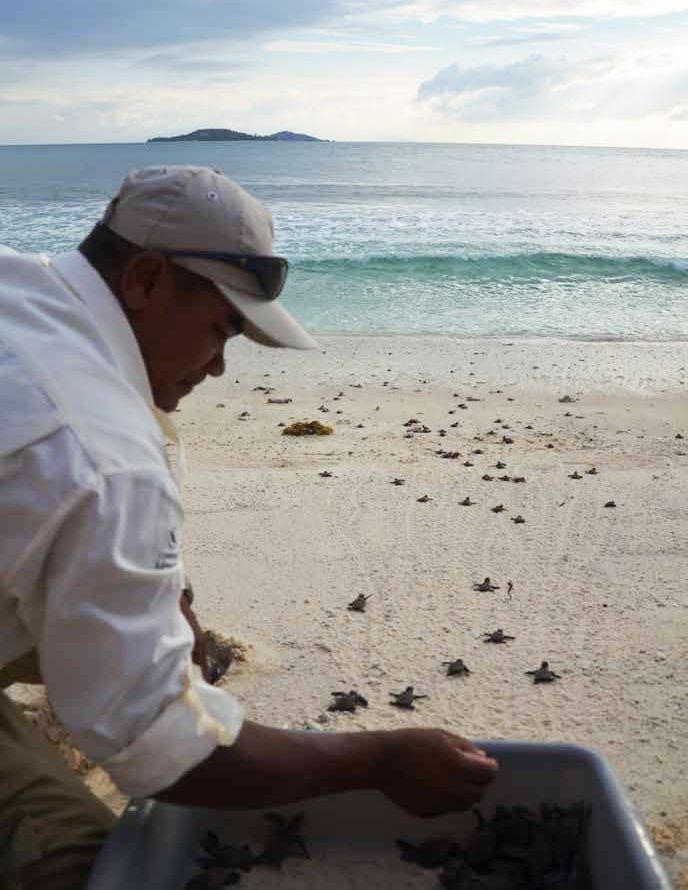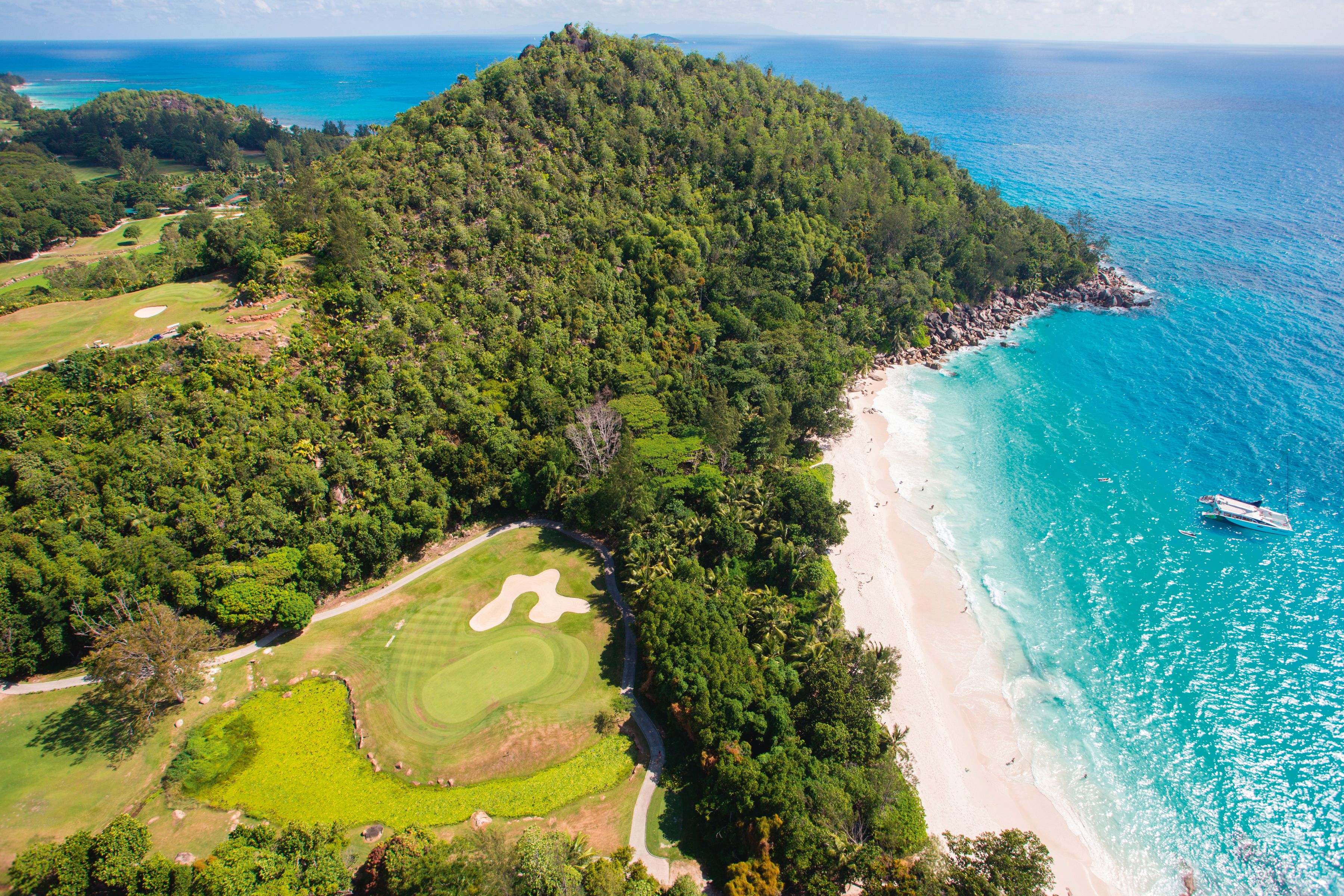 ESTONIAN GOLF AND COUNTRY CLUB
Developing a long-term sustainability strategy via GEO Certification
Sustainability certification
Estonian Golf and Country Club is one of an increasing number of destinations demonstrating its sustainability actions via GEO Certification, the international eco-label.
Nearly a decade ago, after GEO presented at the annual European Tour Destinations Conference, the Baltic venue recognised the importance and value of being able to demonstrate and evaluate its sustainability actions.
And, like other destinations, its CEO Hanno Kross found some simple steps could have a significant impact.
"There were so many aspects we hadn't thought about."
"For example, we had refuse bins on every hole, because we thought that's what golfers wanted.
"GEO said: 'If you have a bin on every hole, someone needs to empty it, every day.'
"So in one year, you're using a lot more gasoline to power the vehicles to collect all the garbage than if you just have bins every few holes, or on the first and last hole."
Further fuel costs were saved by implementing a structured, more efficient, rough cutting programme.
Then, in 2016, the venue decided to take the bold step to cease the use of chemical inputs.
"If you want to get the GEO certificate, you don't have to be organic, but we were already thinking about using fewer chemicals," explains Kross.
In the harsh Baltic climate, turf diseases can pose significant problems in spring – and it remains a challenge to make the course presentable in April.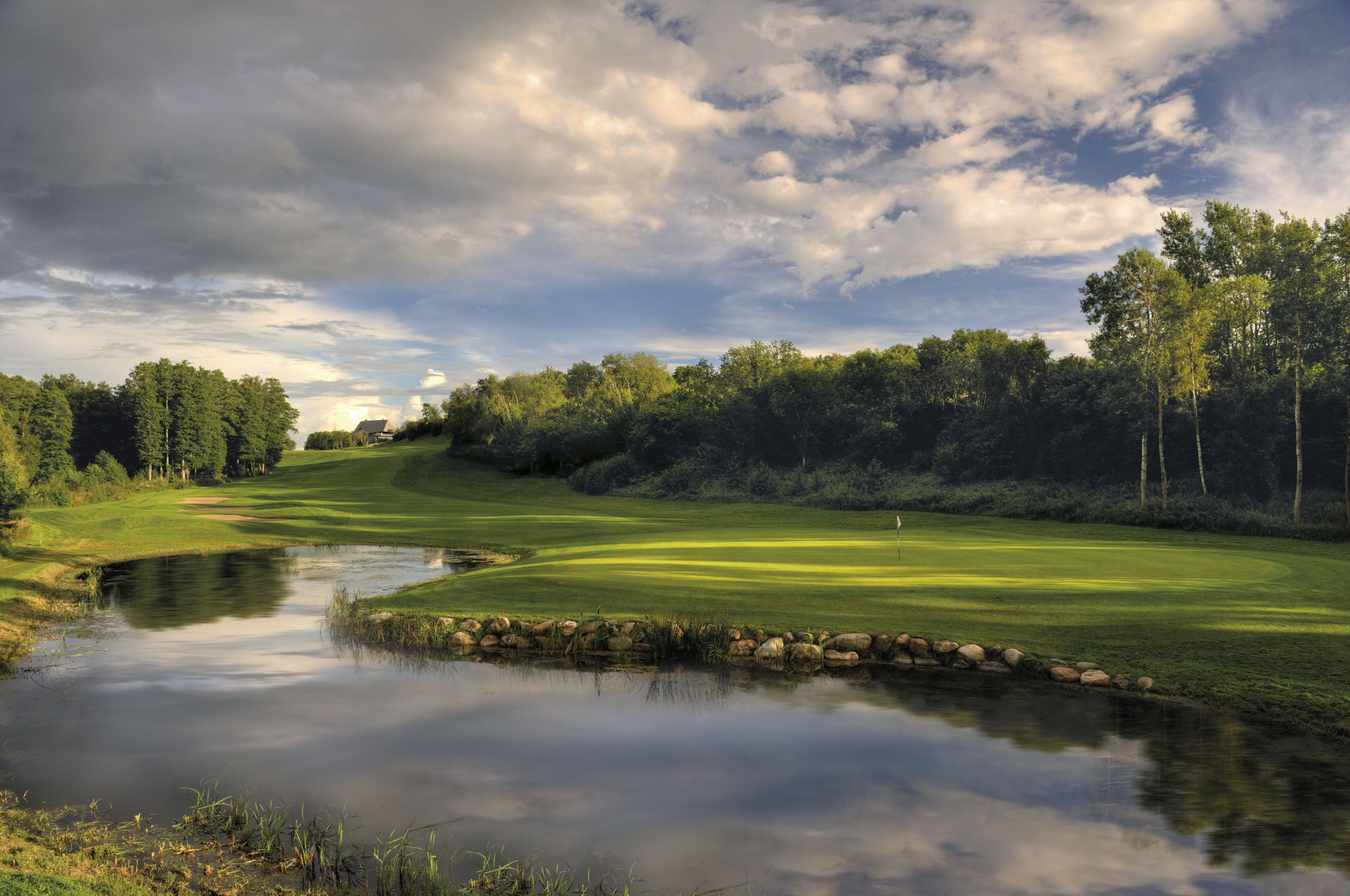 So has the move towards organic been a success?
"I'm not 100% sure," says Kross. "Maybe in April we would be better off using chemicals, but I am certain that in June we are better off not using them.
"Even if we have some problems, it's not because you are using chemicals or you are chemical free.
"The problem is that it's nature: sometimes there's too much wind, other times it's too much water, and then it could be down to too much sun."
Either way, Kross concludes that GEO certification has proved beneficial.
"GEO helped us cut costs, boost efficiency and become better for the environment."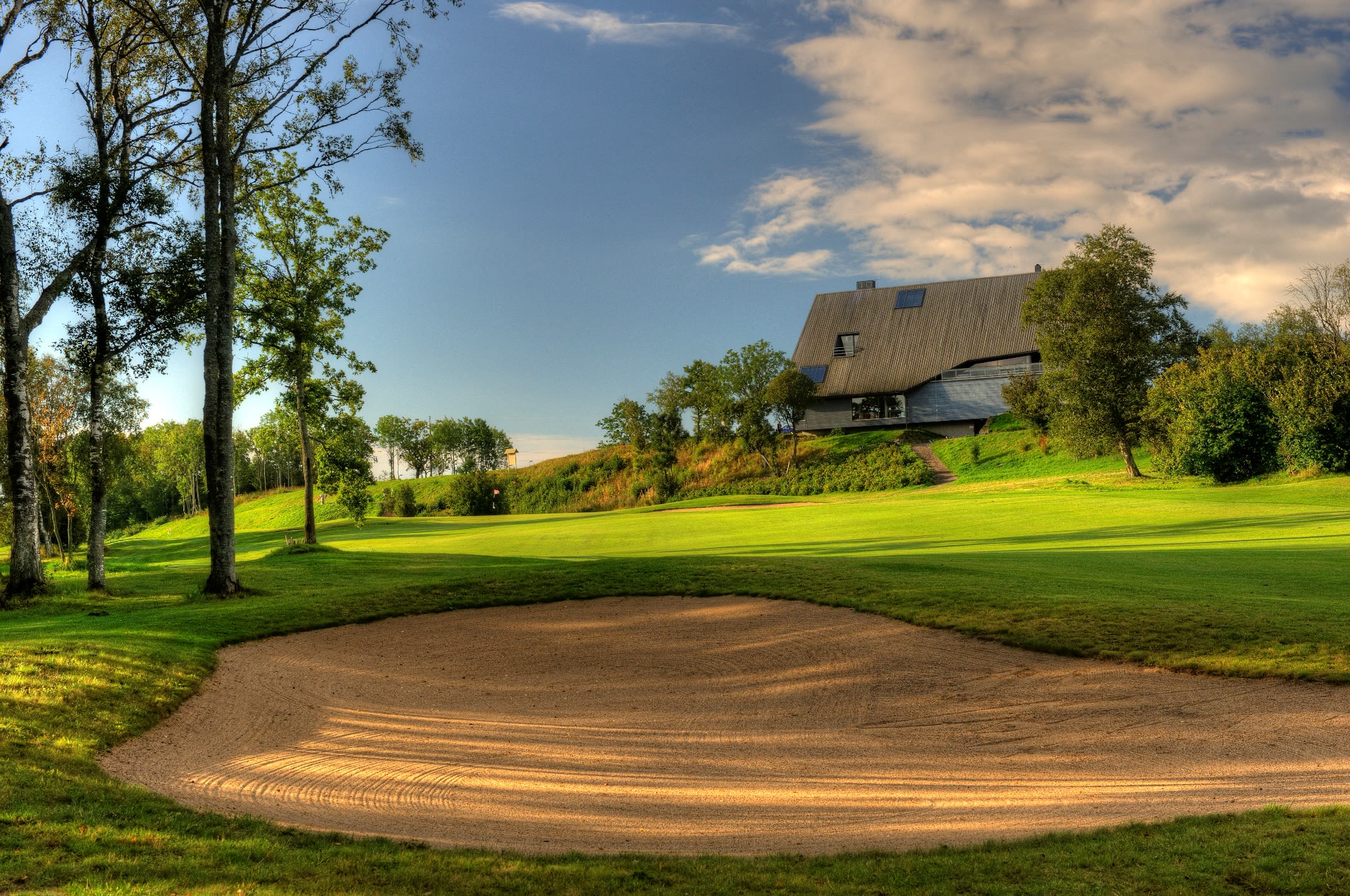 DP WORLD TOUR
Making tournaments sustainable
Sustainable tournaments
For nearly a decade, the European Tour Group's Green Drive programme, in collaboration with GEO, has been aiming to improve environmental sustainability at tournaments.
At the 2022 European Tour Destinations Conference, DP World Tour Head of Corporate Social Responsibility Maria Grandinetti Milton outlined the achievements of the Green Drive initiative in 2021 and outlined objectives for 2022.
The 2021 BMW PGA Championship at Wentworth was highlighted as a case study, with key positive outcomes including: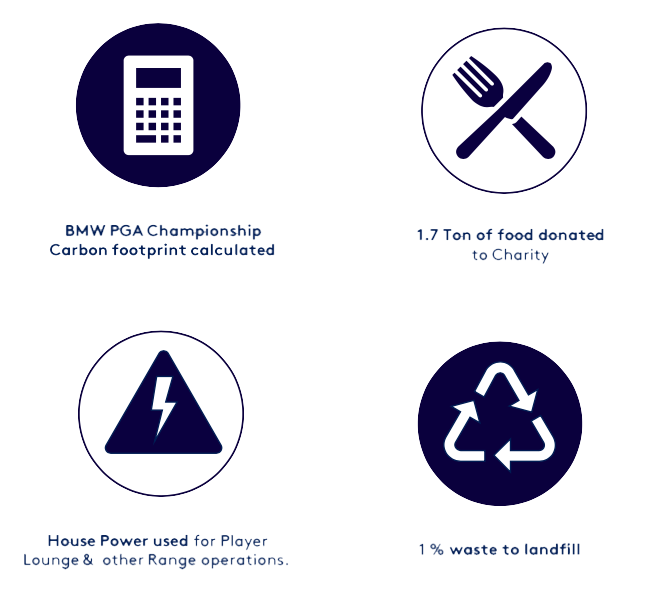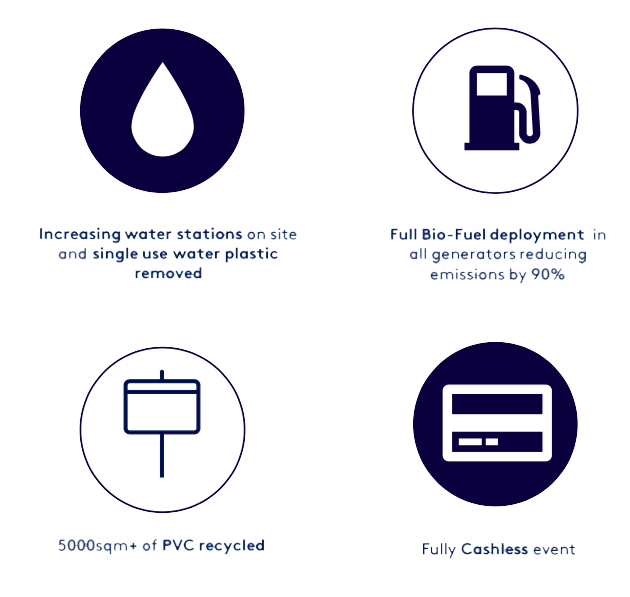 "Nearly all of our Rolex Series venues are now played at GEO-Certified courses which set the bar in our industry for their environmental practices and ethics – and the same applies to a number of our other host venues," explains Grandinetti Milton.
As part of the European Tour Group's wider commitment to 'Driving Golf Further' in an environmentally sustainable way, The Tour is collecting detailed data across its businesses and DP World Tour events.
"We are very mindful of the part we play in the global sporting ecosystem and our responsibilities and while we are taking action now, we are also currently developing our longer-term sustainability strategy to build on the baseline data collection from 2021."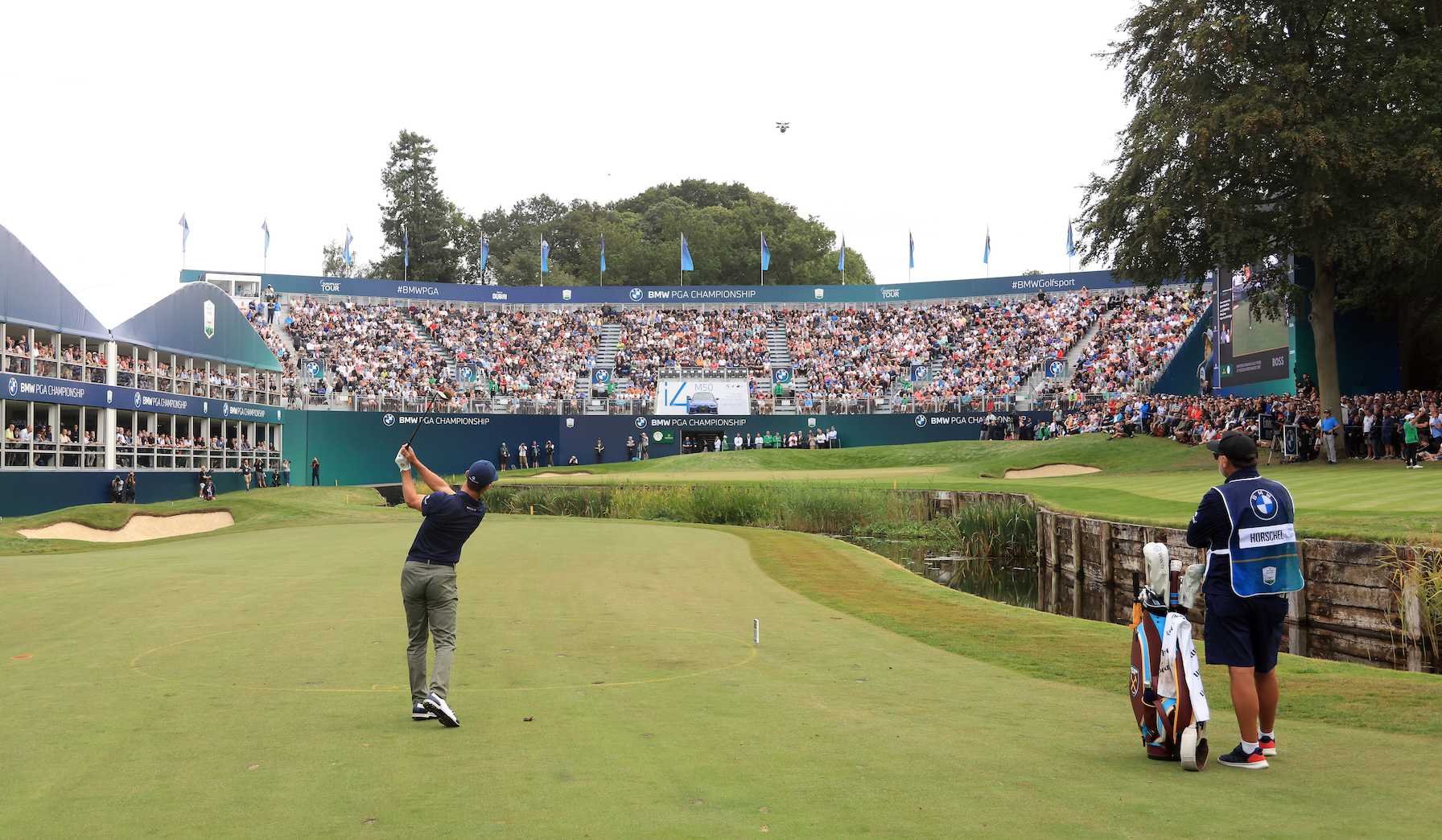 European Tour Destinations
European Tour Destinations is a network of 28 world class golf venues across three continents and 19 countries.
The European Tour Group has the clear objective of establishing European Tour Destinations as the world's premier golf and real estate brand.
An impressive history of expansion now sees The European Tour Group active today in all parts of the world, responsible for some 100 elite professional golf tournaments annually, spanning a number of tours.
To uncover ways in which European Tour Destinations can help resorts and venues become sustainable, contact:
Email: Ian Knox
Head of European Tour Destinations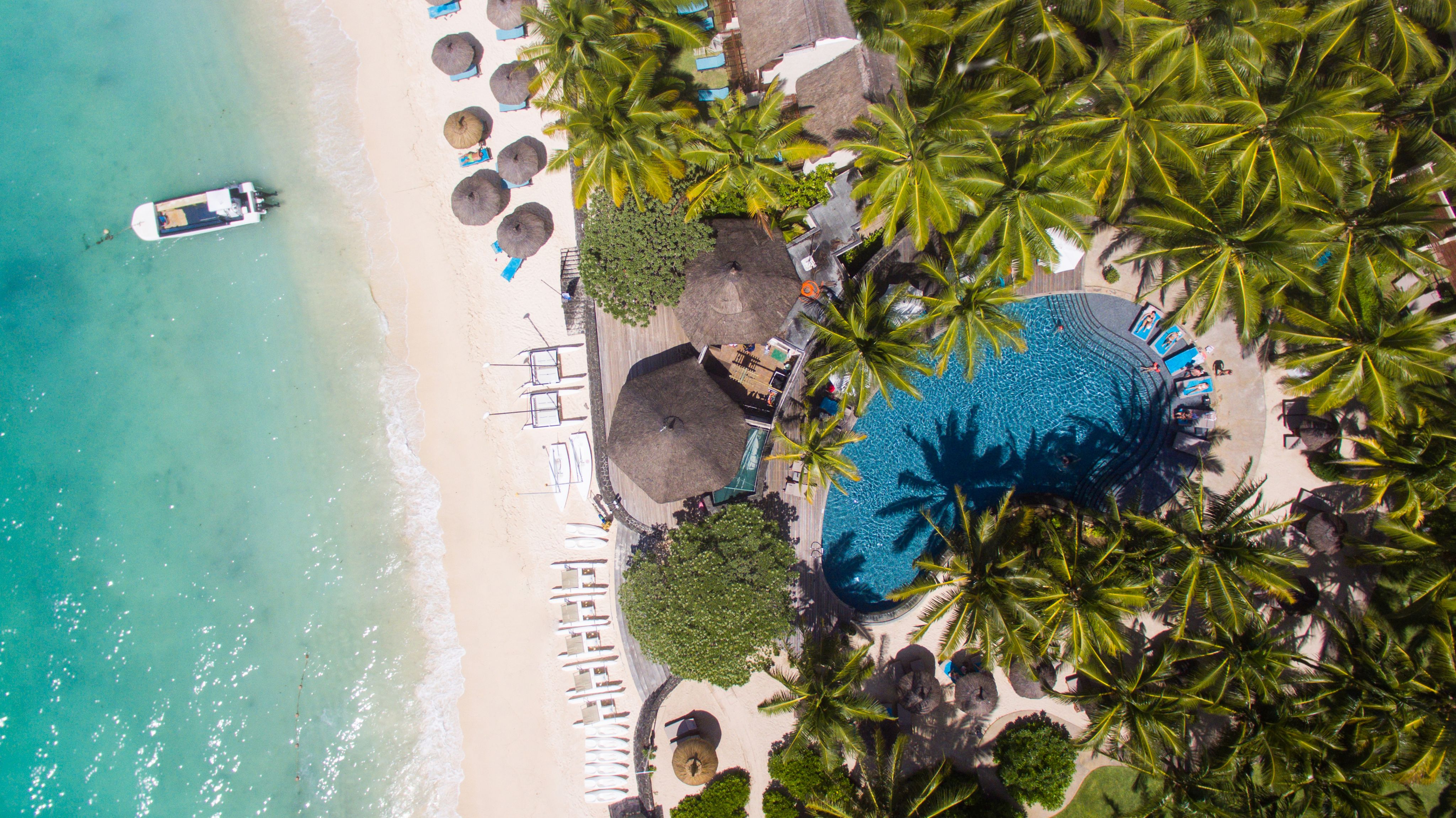 © Copyright 2022 - The PGA European Tour